---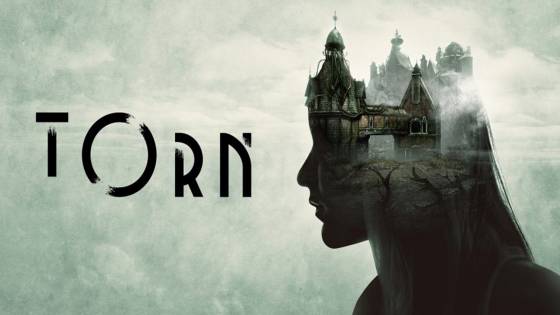 We hit a slower period of PS VR game releases for a while there, but now, the future looks quite enticing for the platform. Just the other day, PlayStation 4 owners got to try out the demo for upcoming sci-fi horror game 'Transference'. It could also be played without VR, but the experience is naturally more scary and immersive when played with it. Small studio Aspyr Media is looking to bring their own unsettling experience to PS VR, and it's got quite some big names behind it too. The developer recently took to the PlayStation Blog in order to announce a release date for Torn, a dark science-fiction mystery game exclusively playable in VR. Torn got previewed several months ago in the same way, but with far less info. Alongside the release date announcement comes an exciting new trailer and details about how the game works.
Would you consider yourself a fan of media like Black Mirror or the Twilight Zone? If so, Torn will probably be just the sort of game you're looking for. The developers have been open about these two franchises in particular being key influences in the creation of Torn. "Both shows are such a strange mix of horror and sci-fi and drama," says Lead Writer Susan O'Connor. "And both shows do such a great job of finding the monsters hiding in the shadows of everyday life, like watching our nightmares play out in the real world." Some of you might recognize Susan O'Connor as an industry veteran who's worked on prolific games like Bioshock and Tomb Raider. The team went on to recruit not only her but Bioshock's music composer Garry Schyman. The trailer's backing music very much has that Bioshock feel to it as well.
As stated, Torn will be going for that Twilight Zone/Black Mirror type of experience. Players are tasked to explore the huge mansion of a famous physicist who mysteriously disappeared 64 years ago. The mansion is, therefore, seemingly abandoned. However, it's filled to the brim with strange machinery and complex devices. Your goal is to reawaken these bizarre devices, slowly bringing the mansion more and more back to life in an effort to solve the game's mystery of what's going on. Aspyr has implied that the game will feature a non-linear type of structure, though how open it will be is unknown. Considering the sheer size of the mansion seen in the trailer, players will have a lot to investigate and explore. "Our goal was to create a virtual reality tourist destination for science fiction fans, where players could immerse themselves in a strange world with even stranger machines," stated Aspyr. "The Torn mansion may be abandoned, but the doors aren't exactly closed."
Aspyr Media is a small, passionate group of five people, so the way Torn has turned out looking is rather impressive. Torn is set to officially launch on August 28th for PS VR, exclusively on PlayStation 4. Outside of the console space, HTC Vive and Oculus Rift owners will also be able to play it on PC the same date. Those looking to save some money can pre-order Torn right now on the PlayStation Store as part of their Totally Digital sale, which will save you 15% off the total, or 20% if you're a PS Plus member. For the full rundown of the announcement, make sure to hop on over to the PlayStation Blog. For the whimsical and eerie trailer itself, you can view that just below here. It's a brief 40 seconds long, and it really does leave you wanting more.