---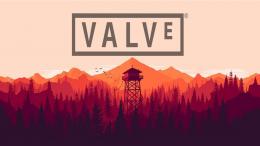 Campo Santo, the indie developer behind 2016's hit indie game Firewatch, are a pretty small team. Composed of just twelve people, they've done a lot of work for a team so small. Over the course of the weekend, Campo Santo announced that they're about to get much bigger. After some talks, Campo Santo has agreed to be purchased by Valve, the creators of PC gaming market Steam. This new partnership means that Campo Santo will now be working under Valve, and their games will be considered Valve games.
A post on Campo Santo's official website provides all the details, explaining how the surprising partnership came to be: "We had a series of long conversations with the people at Valve and everyone shared the satisfaction we take in working with people whose talents dwarf our own to make things we never thought possible. Both sides spoke about our values and how, when you get right down to it, we, as human beings, are hard-limited by the time we have left when it comes to making the things we care about and believe in. They asked us if we'd all be interested in coming up to Bellevue and doing that there and we said yes."
Campo Santo is currently in the middle of developing their new game In the Valley of Gods, which was given a reveal trailer back during the Game Awards 2017 last December. Similar to Firewatch, the game will be a first-person adventure but takes place in a totally different time period and setting, 1920s Egypt, and has you searching for treasure through the temples and sands. More details about the plot are unknown at this time, but it seems the game will have a strong narrative focus just as Firewatch did. Now that they've teamed up with Valve, how this will impact the game is unknown. Campo Santo made it clear that they'll be continuing work on the game like normal, but with this partnership, chances are they've just gained a lot of resources that can be used to make the game even better.
Valve's acquisition of this indie studio fits in line with what's been going on with them lately. They hit a long snag for a while there of not really making any games, and instead of throwing themselves all into the development of new technology and the running of Steam. Gabe Newell, the CEO of the company, addressed this last month, stating that Valve is "making and shipping games again", and timed this with the reveal of a new Valve game known as Artifact. Now with an indie studio acquired, it seems Valve games are going to become a lot more plentiful. It's also a mirror to their past history of acquiring smaller developers and helping them make games, like what happened to Portal, which started out as a school project at Digipen Institute.
Campo Santo made sure to note that despite being acquired by the PC focused Valve, their games will still be made for consoles as usual. A port of Firewatch is in the works for the Nintendo Switch, which is also something they've been dedicating time to. In the Valley of Gods, meanwhile, was given a release window of 2019 for now, and is set to release on Windows PC, Mac, and Linux, with its console versions being yet untold. You can check out the trailer for the game below, and also the only trailer for the game thus far.