---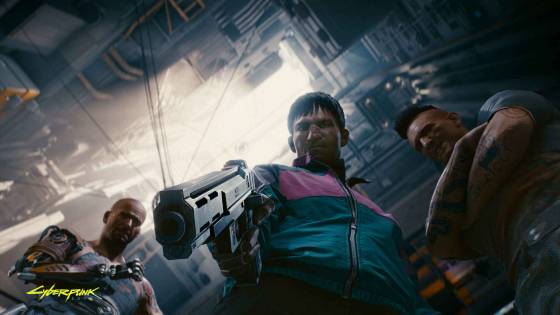 Cyberpunk 2077 is one of CD Projekt Red's most hotly anticipated titles these days. After the immense success of The Witcher 3: Wild Hunt in 2015, the Polish-based studio has been hard at work on crafting a new open world adventure, this time set in the far future in a cybernetic, crime-ridden city. Now, it appears as though one of the game's lead writers has left CD Projekt for some different pastures. A few days ago, a user on ResetEra quickly noticed a position change for CD Projket's Sebastian St?pie? on his official LinkedIn account. His new role displays him as a creative director over at Blizzard Entertainment's California offices. Soon after this discovery, it didn't take long for the info to get reported every which way. St?pie? served as one of the three creative directors for The Witcher 3, and also assisted in the writing of 1 and 2. His role as Cyberpunk's lead writer may seem like a hefty blow to the studio, but there's more to this change than meets the eye.
We got our first proper unveiling of Cyberpunk 2077 back at E3 2018 during Microsoft's press conference. They took the honors of showing the game to the public for the very first time, albeit only through a cinematic trailer. Not long after, CD Projekt put out an official gameplay video of Cyberpunk in action, showing a multitude of things from the gunplay to the colorful, alive open world setting. Before that gameplay video, everything shown had been behind closed doors to only special people in the industry. Despite the news of St?pie?'s switcharoo, this may hint that his work on the game is basically complete. Strong hinting from CD Projekt themselves back this theory up, such as producer Richard Borzymowski's comment in August of last year. Borzymowski revealed that while the game's technical side of things is still kind of glitchy and there are assets missing, the story is all set in place and the whole thing can be played from beginning to end. This seems to indicate that St?pie?'s role as writer may be more than satisfied at this point, with the gameplay side of things taking the rest of their focus. Keep in mind, this is all spitballing until we hear more.
In Cyberpunk 2077, players create their own character who goes by the name of V. V is a mercenary who does his/her work in Night City, California in the year (you guessed it) 2077. Unlike with The Witcher's preset protagonist Geralt of Rivia, players will be able to craft V into whatever kind of character they want him/her to be, including his/her stats, background history, and classes. In a switch up from The Witcher series' third-person action/adventure format, CD Projekt has crafted Cyberpunk into a tried-and-true first person shooter. As the gameplay reveal will show you, it's all looking exceptionally tight. Thanks to the range of character customization, quests, and leveling systems going on here, Cyberpunk 2077 is essentially a role playing shooter. As such, it will feature multiple endings that can be influenced by your choices as you interact with NPCs. It's all set on one very colorful, gritty backdrop of a city, which spins through a day/night cycle. When not on foot, you'll be able to drive V's car throughout the city in third-person.
Development on the game seems to be progressing very smoothly, and CD Projekt has already confirmed they're aiming the release for the current console generation still. That's good, because a lot of talk is being thrown around about a new PlayStation and Xbox these days, meaning we may see Cyberpunk 2077 sooner rather than later. Once it does release, it will be available on PlayStation 4, Xbox One, and Windows PC. Make sure to check out the ResetEra thread to join in the discovery along with the others. Cyberpunk is looking like a real ambitious title, and hopefully St?pie? leaving signals the game's proximity to completion. If you're curious what it all looks like in action, the video for that is below here. It runs through a random quest later on in the game, and shows everything from V's character customization to the first person shooting. It's not yet clear what St?pie? will be creatively directing at Blizzard, but we can't wait to find out.