---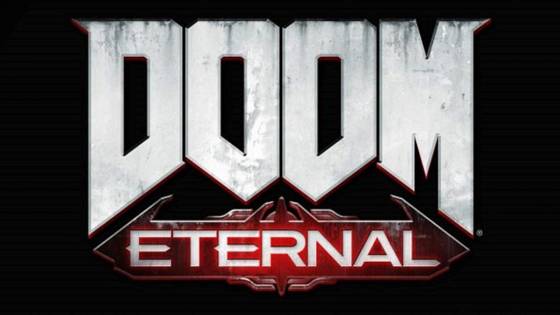 Doom is just one of those wholesome experiences for the hardcore shooter crowd out there. id Software's 2016 reboot was met with an extremely positive reception for its return-to-roots, featuring faster-paced gameplay in larger, more expansive levels. During Bethesda's E3 2018 press conference, the developer casually dropped a cinematic trailer reveal for Doom Eternal, an official sequel to Doom. Not many details were provided past that, but id assured that it was going to be the most action-packed Doom yet. Fast forwards to QuakeCon 2018; the devs finally unveiled the first gameplay look at Doom Eternal. Here's all the info you'll want to know about it!
In Doom Eternal, players will play as the Doom Slayer 2.0. After the events of the first game, the Doom Slayer now has to contend with demons who have run amok on Earth itself, which was hinted at during the game's E3 trailer. 2.0 has entirely new armor and weapons, including a shoulder-mounted flamethrower, which is probably actually the coolest thing ever. As the gameplay trailer showcases, shooting in Doom Eternal is faster than ever. New tools like dashing, an arm blade, and a Meat Hook grappling hook allows players to get up close and personal in seconds. The glory kill system is still alive and well here, as it was one of the most positively received things about the first title. id Software also revealed the destructible demons system; as you damage enemies in Eternal, they break apart bit by bit until you destroy them for good. Eternal sees the return of many familiar faces in the enemy department, but even some new ones, like the Doom Hunter.
Doom Eternal will also feature a brand new gameplay mode in the form of Invasion mode. Remember in Dark Souls, how you can invade other players' sessions and fight them? Invasion mode in Eternal works similarly to this, but allows players to team up with multiple other ones before invading. Once you've invaded another player's game, you and your teammates take on the form of one of the game's demons and can use its powers to attempt to take down the Doom Slayer. The actual rewards for doing this aren't known at this time, but it is a cool new feature to look forward to in the wait for the game's release. Oh, and also, you get to go to Mars in this game. No one is really sure why yet, but the gameplay does show off a locale on Phobos, one of Mars' moons. Doom Eternal really is looking to go all over the place. It was even recently confirmed that the game will be receiving post-launch single-player story DLC content.
Doom Eternal has no official release date yet, but thankfully, it'll be available on a bunch of different platforms. You'll be able to play the game on Windows PC, PlayStation 4, Xbox One, and Nintendo Switch. It's nice seeing Switch in the lineup, as the Switch port for Doom (2016) happened over a year after the game's release. It seems Doom has found a happy home on Nintendo's hybrid console. id Software confirmed that Eternal will run at a consistent 60fps, all the better to suit the fast-paced gameplay. Despite this, it wasn't specified if this will apply to all versions of the game or just some since the first game ran at 30 on Switch. In any case, we can hope we'll hear word of a release date sometime before the year is up. If you want to view both the new gameplay footage and Doom Eternal panel in full, make sure to check out the video below. It's almost a half an hour in length, so grab the popcorn and enjoy.