---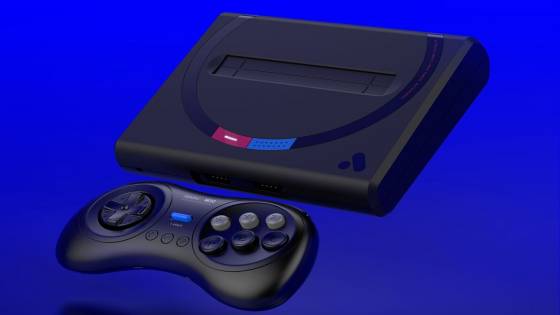 Analogue is at it again, folks! For those who aren't familiar with the Seattle-based company, they have a love for all things retro consoles and video games. They're well known for making high-quality modern versions of older consoles. These versions aren't a full-on emulation of any titles you want but instead require you to already own the old games in order to play them. They hit the scene with the Nt mini in 2017, which let gamers play their NES and Famicom titles. Then there's the more recently released Super Nt from earlier this year, which is a love letter to all things Super Nintendo. Now, Analogue is moving towards the Sega crowd with their newest invention: The Mega Sg. Out sometime next year, the Mega Sg will let you play your old Sega Genesis, Mega Drive, and Master Drive cartridges in a variety of interesting ways.
And speaking of interesting, one of the most interesting things about the Mega Sg is the tech behind it. Rather than using the usual emulation technology you'd find in a lot of other similar hardware, the Mega Sg is utilizing what's known as FPGA (field-programmable gate array). The Nt and Super Nt both used it as well, and it allows for an excellent imitation of the original console's performance, sounds, and graphics. This means that when playing on them, you can avoid the usual emulation problems like lag and certain effects being off. It's high-quality stuff, and the price point (which you can find down below) matches that. It's worth it if you're an avid collector though, and provides a great way to preserve all of your old games through the test of time. The Mega Sg also has a side connector to hook up to your Sega CD or Mega CD, providing a way to play those games too with "lag-free 1080p".
So what all can you expect to find with the Mega Sg? In what ways can it be played? Once you get yours, it'll come with the console itself, an adapter for Master System games, a USB cable, HDMI cable, and USB power supply. Later on next year after its release, Analogue will be releasing various Mega Sg adapters to extend the catalog even further to things like the Game Gear and Mark III. The whole package itself doesn't come with any controllers; for that, you'll have to buy an 8BitDo-made one when it releases separately just before the hardware next year. The controller, shown in the photos, is being made specifically for the Mega Sg to allow for wireless play. If you're a true retro fanatic, you can simply plug in your old controllers to the Sg's controller sockets and play wired. For those not wanting to shell out extra cash on an accompanying controller, that'll be the thing to do.
The Mega Sg will release sometime during April of 2019, and pre-orders are open now if you're interested. The actual console (and everything it comes with) will run you $190; pricey, but good for the tech you're getting. The 8BitDo controllers, priced at $25, are releasing sometime in February 2019. They'll let those interested secure the tech a couple of months before the Sg releases. And last but not least, the additional system adapters: Those will cost $10 each once they release. All in all, there's a lot to look forward to for those who have a decent-sized Sega collection. If you want to get an even closer look at the Mega Sg itself, you can check it out on Analogue's official website (pre-ordering can also be found on there). One thing I'm sure we can all agree on: It's going to be nice hearing that familiar "See-gaaa" start-up tune.