---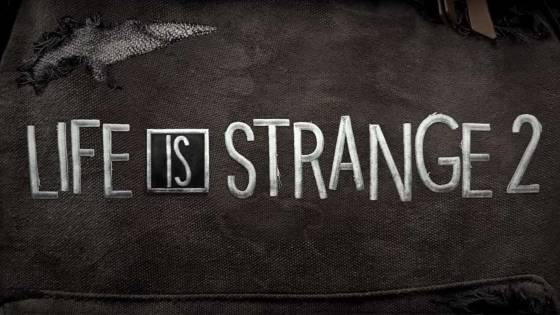 The wait is finally over, Life is Strange fans. You've all been awaiting the official reveal of Life is Strange 2, and Dontnod Entertainment has been promising it since The Awesome Adventures of Captain Spirit was put out. The end of Captain Spirit, which served as a prequel demo for Life is Strange 2, assured more info to be revealed later in August. Now, we have that reveal at long last in the form of a minute-and-a-half long trailer. With this trailer comes new story details, character info, and hints about what's to come as the game approaches its debut in just a month from now. The timing couldn't be more fitting too, right before the gauntlet of news and demos that is Gamescom.
Life is Strange 2 is the story of two brothers, Sean and Daniel Diaz. Sean's the 16-year-old older brother, while Daniel is his 9-year-old younger brother. Players will actually be playing as Sean, with Daniel serving as his travel companion. The trip they're taking isn't for leisure, however. After a mysterious and supernatural incident leaves a policeman dead, the two brothers are forced to flee from their Seattle home and travel across the United States to make it to Mexico. There, they'll be able to find their father's hometown of Puerto Lobos where they can reside in safety. If this sounds strikingly different from the first Life is Strange, that's because that was the intention. Dontnod revealed that they want to do some different things with LiS 2 while maintaining the key themes and values that made the first so great. In essence, LiS 2 will be "familiar yet refreshing". Gameplay will be exactly what you've come to expect from the series, and decisions will hold vital importance in shaping how the story progresses and ends.
Because of the brothers' journey to get to Mexico, LiS 2 will feature numerous locations in true road trip fashion. The two will meet numerous characters and locales along the way, giving players a lot to do and explore throughout its 5-episode-long journey. This will all be backed by a beautiful original soundtrack composed by the first game's composer, Jonathan Morali, as well as a fully licensed soundtrack. Captain Spirit saw the shift for the series into Unreal Engine 4, which has improved its visuals and gameplay in a variety of ways compared to the first Life is Strange. But of course, a lot of you are probably wondering... what about the superpowers? The first game was a story of a girl who gained the power to rewind time, and Captain Spirit followed suit with a surprise twist at the end of its story. As it turns out, one of the brothers does have some sort of powers of his own. Dontnod cryptically hints at this in their post on the PlayStation Blog, stating that "Yes there is [a power] in Life is Strange 2, but the details of it are something you will find out in due course."
This all begs the question of how Chris from Captain Spirit will factor into the game's story, as he was confirmed to be in it. Life is Strange 2 will launch with its first episode of five on September 27th, just a month from now. The other four episodes have no dates yet. The game can be pre-ordered, and it will be available on PlayStation 4, Xbox One, and Windows PC via Steam. If you haven't played The Awesome Adventures of Captain Spirit yet, make sure to give that a go (it's available on all above platforms). Not only is it completely free, but the decisions made in the 2-3 hour long demo will carry over into Life is Strange 2 and impact it in certain ways. There will likely be more info put out gradually over the course of the next month, so keep your eyes peeled for it. Below is the reveal trailer for Life is Strange 2; give it a watch and get onboard the hype train.