---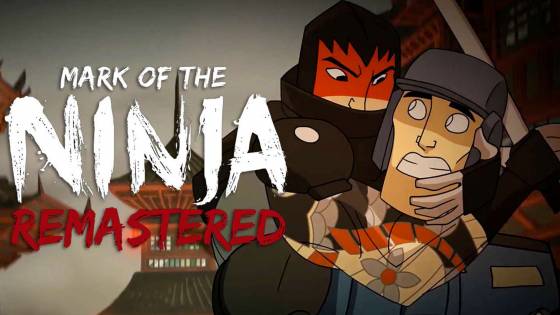 Mark of the Ninja was first released in 2012 and delivered a memorable side-scrolling stealth adventure. While many ninja-centric games focus on fast-paced action, like Ninja Gaiden, Ninja Five-O, and Shinobi, Mark of the Ninja did something different. MotN offered up a stealth-based approach that required you to think before you acted - but did so in a way that exciting in its own right. Slow-paced games can suffer if their concept isn't executed well. Luckily, this game was executed well and this remastered edition aims to deliver the definitive experience.
The key to succeeding in it is to be silent and use your environment to win. However, the developers at Klei focused on making this as user-friendly a stealth experience as they could. Most stealth games, especially in 3D, suffered when it came to making this easy for newcomers. The genre itself tends to be a high-stakes endeavor and one that keeps the tension high. You're given a slew of abilities and skills to get past enemies and have to use your wits and guile to excel. It still offered a healthy challenge but did so in a way that minimized frustration and encouraged players to get better bit-by-bit. Death was a punishment to be sure, but not something that made you want to quit the game.
This remastered version should deliver an even more engrossing experience. While the original game's assets were scaled down to 720p to better-suit the console hardware of the time, this will support much higher resolutions. The characters themselves have been exported from the original vector graphics to deliver the best possible version of them they can be, while all backgrounds have been given a high-fidelity makeover. Supported resolutions will now be 4K in addition to 1080p, and even with a high definition monitor, you will see a massive bump up in visual quality.
Things like small details in enemy tattoos and individual hair strands are visible, and it allows the experience to be far more engrossing. The same holds true for the cinematics, which have been overhauled with 4K resolution support. Most of them have also been reanimated to provide a more fluid flow to them - which should solve the problems from the first game of the cutscenes feeling a bit too much like motion comics. That art style generally works, but if done improperly, it can come off as a bit cheap instead of an artistic choice.
A new audio mix is being used too - offering up a 5.1 surround sound mix for the entire game. This means that the cinematic audio has been redone to use the highest-fidelity version available while new higher-quality compression is used for the in-game sounds and music. Finally, new content has been added in the form of Dosan's tale. You can play as him in his youth and unlock new items. You also get an additional story level and can unlock developer commentary bits throughout the original game by playing through his adventure.
Mark of the Ninja Remastered will be taking the place of the original game on computer-based storefronts - retaining the original cost of $19.99. However, those who already own the base game can buy it for $4.99 and with the base game being in a Humble Bundle many years ago, this gives you a chance to own the definitive version of it for very little overall cost. This version will be released on October 9 on SteamOS/Linux, MacOS, and on PC via Steam.