---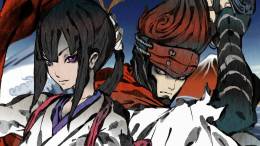 PlatinumGames has developed a reputation for being the powerhouse of character action games. Being the developers behind hugely popular titles like Bayonetta, Metal Gear Rising, Vanquish, and 2017's Nier: Automata, as well as having members who worked on PS2 era games such as Devil May Cry and ?kami, gamers everywhere know that Platinum always brings a high-speed action-packed experience to their works. Now, the studio seeks to go a bold new direction with one particular title that they revealed just the other night, a mobile character action game known as World of Demons. Announced via a publishing partnership with mobile publisher DeNA (the ones behind Nintendo's mobile outings), World of Demons looks to feature the same kind of gameplay you'd want from a Platinum game, though some fans might not like the idea of it being mobile.
Platinum and DeNA are looking to quell those fans' fears, however, stating that their intention behind World of Demons is to keep the feel of their console games, as well as the depth found within those games' mechanics. Atsushi Inaba, PlatinumGames' co-founder and executive director, had this to say at the reveal of the game in Osaka, Japan: "Historically we've been a console-specific developer, but we want to focus on any type of game on any type of system, regardless of whether it's a console or not. Our company mission is just to create great feeling action games with full originality - and we think this project fits that."
And seeing the game in action, it's quite easy to see why. While the game's controls are set to automatic attacks and touch screen mechanics to work it, for ease of mobile use, systems found in console-specific Platinum games can be found here. Everything from well-timed dodges, counters, and cancels, as well as an extensive amount of unique combos, can all be pulled off with proper timing, touch related commands, and skill. World of Demons takes place in ancient Japan, and features an art style inspired by ?kami's beautiful visuals, as well as having a soundtrack created by the same composer of that game, something ?kami fans are sure to recognize in the trailer. You choose from three different samurai to play as in a battle against oni and yokai. Depending on how tough the mission is, you can acquire yokai for yourself in a fashion similar to Pokemon/Yokai Watch, and use them in battle for unique skills and advantages.
As far as the gameplay structure goes, Platinum plans on having a mission-based story mode for single player fans, as well as a PvP mode for those seeking multiplayer. Daily missions will also be featured as well, in a style reminiscent of other mobile games. If you have a corresponding friend with the game who's connected on Facebook, you can summon them to help you in battle as well, presumably only in certain modes. Andrew Syzmanski, the producer at DeNA behind World of Demons, assured fans: "I'm trying to challenge people's preconceived notions of what's possible with a mobile game. People, especially in the west, say, well you can't do that - but I think Platinum has risen to the occasion quite exceptionally."
World of Demons will be free-to-play, meaning the title will have in-game optional purchases as is usually the case for most mobile ventures. That being said, the game also features its own in-game currency that can be earned through gameplay, which can be used instead of real-world money to buy more yokai, as well as a lucky cat to provide players with various buffs and luck-based enhancements. World of Demons is set to release sometime in a release window of this summer, and will only be available on iOS right at first, with an Android version coming later on. You can view the trailer below to see how Platinum has aimed to keep its authentic style and feel in the creation of this game.