---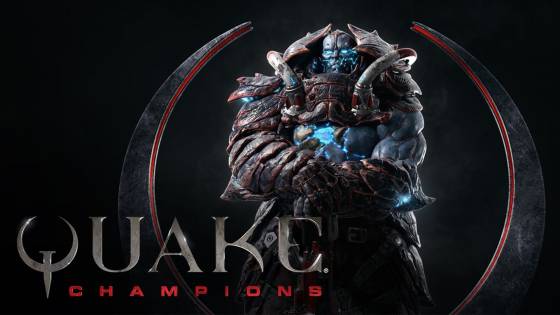 The original Quake titles were some of the most important games in the first-person shooter genre when it was just starting out on consoles. And as they grew, so did the desire for more multiplayer shooter titles, which are now mainstays in the industry. Quake Champions was built to be a tribute to the past games and something that gamers could be attached to in a way that made them feel like the good old days of gaming. The title has gotten some upgrades and has gone free-to-play, but now, it's received a brand new update that will make a lot of gamers happy.
The update for September was revealed on their site, where the team noted: "We'll be deploying an update on 06.09.2018 that includes a new map: Longest Yard, Arcade Modes, Quake 2's Super Shotgun Vanity Skin "Trespasser", Champion & Weapon Balance Changes and performance polish."
For those not familiar with the Quake games, "Longest Yard" is a fan-favorite map that comes from Quake 2. This is actually a rather unique map as it features a "bottomless pit", which is said to be a mouth of a god. In fact, the lore of the map indicates that if it wasn't for the magic of a "Black Rune" the whole area would descend into the pit itself.
The Arcade Mode features are getting a shuffle. Arcade Made lets you queue up Quake Champions and play with special stipulations in order to truly test your skills. For September, they're bringing in four different modes for you to test out. First up is "Unholy Trinity", where you'll only be allowed to use Holy Trinity Weapons like the Rocket Launcher, Rail Gun and Lightning Gun. Think you can handle that challenge?
Then, there's "Hot Rockets", where you'll have only your rocket launchers to win the battle for you. But there's a twist. You can use your own rockets in any way you want without the fear of getting hurt. This means you can use them to propel you to greater heights, or for a "kamikaze" move without the fear of actually dying.
"Mystery Champion" is a mode that is definitely only for those who want a challenge. For in this mode, you'll start off as the champion that you want to play as. But, when you die, and then respawn, you'll come back as a random champion from within the game. You won't be able to select who though, so you'll have to at least know the basics of the character in order to survive long.
Finally, there's "Team Instagib", where you can play against your friends in a mode where the rules are simple, it's "One shot, one kill". So be ready to dodge a lot of fire from your friends.
Other additions to Quake Champions include a returning weapon via Quake 2 in the "Trespasser", the ability for bots to fill in for players who randomly jump out of games, numerous bug fixes and optimizations, and more.
Again, this update is live now, so you can go play and see all the changes. Quake Champions is now free-to-play as of August 10, 2018, and is available on PC for Microsoft Windows and Steam. You can find the official patch notes on Bethesda's website.