---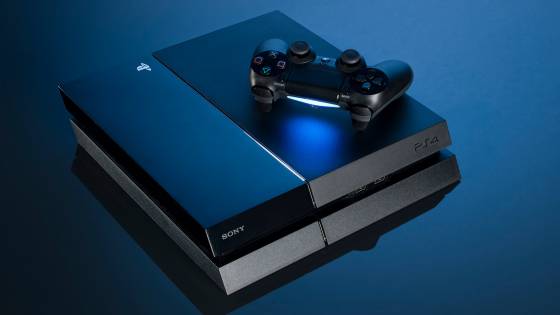 Here we are, near the end of 2018. The holidays are arriving, and with it comes 2019, a year looking to be full of games from the get-go. But even more importantly, the age of the current console generation is starting to show. Both the PlayStation 4 and Xbox One released in November of 2013, so they'll both soon be five years old. It's at about that time when the discussions of new consoles begin to make their way into public knowledge. Now, Sony's officially confirmed their own end of things in a recent discussion between Financial Times and Sony CEO Kenichiro Yoshida. While Yoshida tried to keep things brief and vague, he went on to say: "At this point, what I can say is that it's necessary to have a next-generation hardware." Sony might be a little hesitant with the news, considering the enormous reception and financial success for the PS4, but there's been no better time to confirm a new console when it comes to the competition.
Not much is known about this new PlayStation console or what exactly it entails (aside from it most assuredly being named the PlayStation 5). While Yoshida didn't call it any sort of official name or codename, sources from within Financial Times have stated that it may not be too different from what we've seen done this generation. "early indications were that it might not represent a major departure from the PS4," the report states. "and that the fundamental architecture would be similar." While this hasn't been directly confirmed by Sony, a move like that would make sense since the PS4 did so well. By comparison, the PS3 was less of a success in the previous generation, primarily due to price-point issues and technical problems that made it a tougher departure from the PS2. At this point, multiple games have been confirmed for next-gen consoles and hardware, including CD Projekt Red's Cyberpunk 2077, which will likely be on current-gen consoles too.
This comes several months after Microsoft's own next-gen console confirmation during their E3 press conference this year. While onstage, Xbox head Phil Spencer stated they had begun work on the next Xbox consoles. "The same team that delivered unprecedented performance with Xbox One X is deep into architecting the next Xbox consoles, where we will once again deliver on our commitment to set the benchmark for console gaming." Rumors about Microsoft's new console have since gotten out from multiple sources, stating that it may come in two forms for both traditional hardware and streaming. It's also reportedly been called by the codename 'Scarlett'. Just the other day, Microsoft announced Project xCloud, a streaming service letting gamers play streamed Xbox/PC games on mobile devices. With this heavy push into streaming, it will probably factor into their new console in some way, as well as Sony's, who've tested out streaming with their PlayStation Now service. Even Nintendo has been the subject of rumors and reports lately, despite their immensely-popular Switch releasing just last year. The word is that they may be planning a sort of upgraded version of the handheld/console hybrid sometime next year.
Needless to say, the push towards next-generation consoles has certainly begun. With all of these rumors and confirmations from the big studios, 2019 might see some surprising announcements, especially once E3 rolls around. Despite the mid-cycle releases of both Xbox One X and PlayStation Pro, more technically impressive versions of their original counterparts, it's looking as if the new console pattern still remains intact. This was something many were worried about disappearing back when those upgraded consoles came out. While the future of the next-gen consoles is still vague at this point, information is starting to show itself through all the haze. The interview with Yoshida can be read on Financial Times, but only if you have a subscription to them. For now, all aboard the speculation train! And the hype train. That too.