---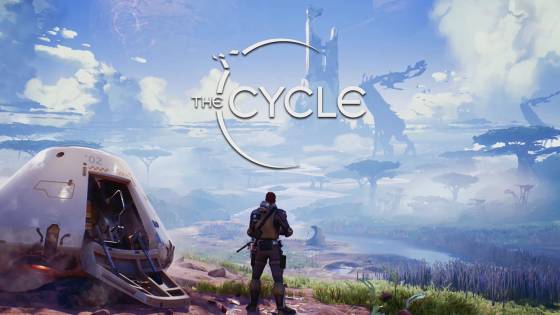 Shooter fans everywhere should be keeping their eye out on a new recently announced multiplayer game: The Cycle. As it turns out, the game is being brought to us by the developers over at Yager Development, best known for their psychedelic 2012 third-person shooter Spec Ops: The Line. The team announced the game just the other day via a minute and a half long trailer, as well as the opening of the official website for alpha sign-ups. More on that further down in this article, but first, let's take a look at why The Cycle is a curious new direction for the Germany-based video game developer.
Yager Development is no stranger to multiplayer; their past two games, Dreadnought and Spec Ops: The Line, both featured multiplayer components. Despite Spec Ops having one front and center, it became infamously known for its lackluster quality and support due to Yager not really wanting to have it in the game, with it even being developed by a whole different studio entirely. Spec Ops: The Line was all about its single player campaign, which told a haunting and trippy story about a trio of American Delta Force soldiers sent on a rescue operation in the sand-swept city of Dubai during a time of bad sandstorms. Without going into spoilers, the game's story had a lot of hidden secrets and twists that hinted more was going on than met the eye. Since The Cycle is going to be a multiplayer focused game, it likely won't have these same story elements but does look to be bringing something unique to the table.
In The Cycle, players will be dropped into 20 minute long matches with others, in which they must explore an alien world and complete 'contracts', or quests before the time runs out. You can play either solo, or with others, and the maps will feature AI-controlled enemies as well, meaning you can shoot at and work together with whoever you want. The alien world has violent storms that can leave players trapped if they aren't careful, and completing quests successfully brings new gear and customization options to make use of, or credits to buy such gear. Yager is internally calling the game a "competitive quester", due to the nature of its gameplay. The game has been in development since the beginning of this year, born out of a pitching jam held by the studio.
So far, all we've seen of the game is in the new trailer and on the game's website. You can view the former below, which shows the alien world in a beautiful sweeping shot. The website, on the other hand, is where you'll want to go to sign up for the game's upcoming alpha test. This alpha test will be a closed one, so sign up while you can, as it begins in early August. Later on this year, the game will release more officially via Steam Early Access on Windows PC. According to Yager, a console version is planned for the future, but it isn't known which console just yet. With all that said and done, The Cycle looks like a promising and entertaining multiplayer shooter. It does have elements of battle royale, but the bulk of the gameplay sets it apart from the pack, and Yager has had quite a solid history.