---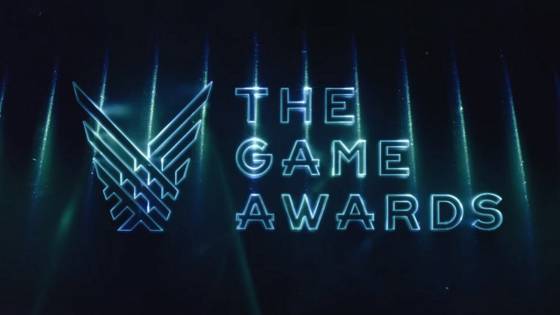 With another winter comes another Game Awards. The Game Awards is an annual show hosted and produced by games journalist Geoff Keighley, and it serves as a way to look back at all of the quality video games put out each year and see what gamers everywhere like the most. More than that, it also serves as a platform for big-name developers to drop huge reveals and surprise trailers, making it sort of like a mini E3 at the end of every year. We're only a month out from 2018's Game Awards, and with that timing comes the opening of votes. Just the other day, Geoff Keighley took to The Game Awards' official YouTube account to announce the 2018 nominees for all 30 categories. While not being the wallet-destroyer 2017 was, 2018 was still packed with a ton of important games, both big and small.
The categories cover a broad range of topics, from best RPG to the best Indie game, to best soundtrack, etc. Obviously, the biggest award (and the one saved for last) is the category for Game of the Year. Determined entirely by fans' votes, there are typically six nominees for this coveted trophy. Developers behind the games show up at TGA, ready to take the stage if they've won. With votes open now, statistics are already piling up. For the Game of the Year category currently, both God of War and Red Dead Redemption 2 hold the most votes. Competing alongside them are Marvel's Spider-Man, Monster Hunter: World, Assassin's Creed Odyssey, and in a nice surprise, Matt Makes Games' indie hit 'Celeste'. It's a nice lineup, and it's going to be exciting seeing who comes out on top.
Keighley has already promised that this year's Game Awards has some exciting reveals and surprises in store for everyone, though he can't say what. Due to his friendship with Metal Gear Solid creator Hideo Kojima, Kojima's games often show up at TGA in one form or another (along with the man himself). The past two years alone have served as a nice outlet for further Death Stranding trailers, the new game being worked on at Kojima's debut studio following his Konami departure. It's pretty likely we'll see it there again this year, but it does make one wonder what other surprises Keighley has in store. Typically, these reveals are sprinkled throughout the show, in between the winning announcements for each category. It's also pretty common for Keighley to have developers up with him to interview following reveals, which led to famous moments like Josef Fares' "F*** the Oscars" rant last year when announcing A Way Out. It's all a really good time, and if you want to see your favorite game win, it's important to submit your votes!
Thankfully, if you want to vote, it's super easy to do! You can either do so on the Game Awards official website, or through various online platforms like Facebook Messenger, Twitter, Amazon Alexa, and, for the first time ever, Discord. The Game Awards will be hosted live in a month on December 6th. You can start watching that evening at 5:30 pm PT/8: 30 pm ET. The show proper will start a half an hour later from those times. It will be streamable from sites like YouTube, Twitch, Mixer, Facebook, and Twitter. Down below is the aforementioned nominee video; it's a lengthy ten-minute watch, but a good in-depth look into each and every award category and their respective nominees. Make sure to check it out to see who's in the ring this year. And no matter who wins in the end, 2018 was certainly an excellent year for games and one that's paved the way for even more exciting things to come in 2019.