---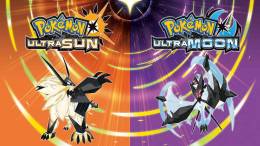 Pokémon fans are set to be excited about this news! Apparently, Sun and Moon, as well as Ultra Sun and Ultra Moon, will receive two new free legendary Pokemon. These will be Heatran and Regigigas. These two are the next batch of free legendaries coming to 3DS!
People always want to find and train new pokemon, so this new set of Pokemon is a very interesting one. It seems that you can download the two pokemon from the Nintendo network starting from the beginning of March and up to March 24th. So yes, the two legendaries will be available for at least 3 weeks.
One thing to note is that they don't come as a package. You get Heatran only if you have Ultra Moon or the regular Moon Edition. And yes, you will receive Regigigas only if you have Sun or the Ultra Sun edition. It makes a lot of sense to use this approach, and the interesting thing is that 3DS did need such an update.
But since most people own both Sun and Moon, there's no problem in getting both of these legendaries. One thing you have to realize is that both of the two pokemon seem to be very powerful inside the game. And yes, the uniqueness of their design does make them stand out. They aren't the most visually appealing creatures in the game, but that's not what matters in the end. What you will love is that they look nice and they do bring a very distinct, unique visual appeal to the game.
Yet they still have the same great art style and some really interesting features related to them. You do need to realize that lots of pokemon were added in the past months for the games. So, having 2 more free legendary pokemon for the 3DS available for easy download is a very nice thing. Yes, we will most likely get more in the months to come, but the simplicity and uniqueness delivered here is nice.
I'm not sure why Nintendo is giving out these two legendaries right now. It's most likely their way to welcome Spring, even though there's snow in most regions. But in the end, these two great Pokemon come via a really interesting update and they do spruce up the gameplay quite a bit, so everyone will be quite excited to not only see but also use these wonderful beasts.
There are no specific details when it comes to the units themselves and how good they are in battle. But since you can download them right now, it's a very good idea to go ahead and just do that. Get the legendary pokemon according to the platform you are playing on. And yes, you can rest assured that there will be a lot of fun involved in enjoying the great experience and excitement delivered here. If you love pokemon, you can be sure that this will lead to more intricate and fun fights. So yes, it's well worth checking out!