---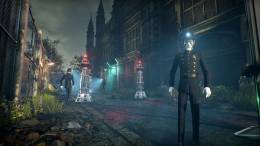 Developer Compulsion Games has announced that their game, We Happy Few, has been delayed to later this year and will not be getting an April release after all.
The game began life as a crowdfunding campaign in 2015. After the successful completion, the game entered Early Access in 2016 for the PC and Xbox One. However, there is currently no early access version of the game for PS4.
While PS4 players will need to wait a bit longer for the full release, it's a very good sign. Compulsion Games state that this decision was made so that they could make major improvements to it. The developers adds that the game is now content complete but they're currently working on polishing the game.
In addition to this, the developer is offering refunds to all Steam players who purchased the game. Regardless of their playtime. This was in response to the fans that complained about the cost of the game which was not a completed product. Players will also be unable to purchase the game after January and will need to wait for the full release to pick the game up.
The game will be releasing this summer for the PS4, PC, and Xbox One. There is currently no specific release date or month for this game just yet. We can expect to receive more news over the next couple of months so check back for more information in the future.