---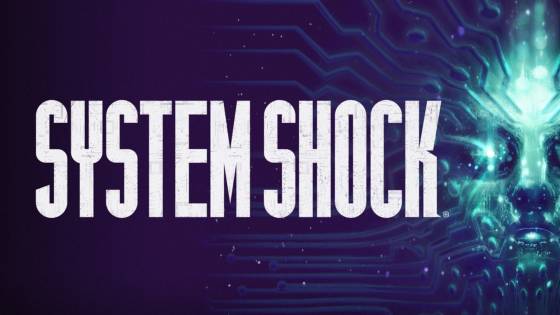 Look at you, hacker... here to read about the System Shock remake? If so, you're in luck. Just the other day, developer Nightdive Studios put out a new trailer for the alpha version of the game, showing off its currently-made environments and how everything feels. The game is shaping up to be a real looker, as the developers switched over from Unity Engine to Unreal later on in development. System Shock, of course, is the classic first-person adventure game from 1994. For the time of its release (exclusively onto PC platforms of the day), System Shock was a true innovator. Its gameplay systems and complex space station were genre influencing traits that went on to inspire a multitude of future hits, like Deus Ex. System Shock 2 brought Irrational Games into the spotlight, the developers who then went on to make Bioshock as a spiritual successor to SS2. Even the recently released Prey, from Arkane Studios, took its inspirations from System Shock.
And a game with that much love behind it is certainly going to have a passionate remake to follow it. The newly released Adventure Alpha footage put out by Nightdive clocks in at just over a minute in length. While the video only consists of walking through environments, it gives a nice indication of how the reboot is progressing. Nightdive went into this in more detail within the video description. "Welcome to the System Shock: Adventure Alpha! Backers will be able to freely traverse Citadel Station, pick up items, listen to audio logs, read emails, and complete the game's objectives from start to finish." According to Nightdive, the textures and environments shown in the trailer are not final and are subject to change. For fun, the developers decided to use some of the original game's textures in the Alpha, presenting an odd but cool blend of old textures next to new, more realistic ones. Essentially, the Alpha is the team's way to make sure their environments and systems are working as they should, before proceeding onto the next phase of development.
The System Shock remake was announced via Kickstarter and quickly met its funding goal back in 2016, raising a whopping $1.35 million for the project. Despite a brief hiatus earlier this year, in which the team was said to be reassessing the scope of the project and how to give more respect to backers, they're now back and going strong with a new attitude in mind. For this reason, some selected backers will get to take place in this Adventure Alpha gameplay. It's not yet known what specifically the requirements are for being chosen, but according to Polygon, backers who pledged $750 or higher have gained access already. It's possible that high pledges like those gets you access ahead of lower pledges, but we'll just have to see. "The purpose of this alpha is to rebuild the levels 1:1 and be able to complete all the objectives necessary to finish the game. There will be many more updates, please stay tuned."
System Shock is set for a release sometime in 2019-2020, a date it got pushed back to due to the hiatus throwing off its 2018 release projection. Once it releases, you'll be able to play it on Windows PC, Mac OS, Linux, PlayStation 4, and Xbox One. No word yet if there will be another version in the future. For all the need-to-know info on the project, its progress, and more, make sure to check out the game's Kickstarter page. It provides a nice overview of everything. If you're more wanting to get a look at the game running, check below here for the Adventure Alpha trailer to take in the sights. Nightdive Studios acquired the rights to the System Shock franchise several years ago, and have since teamed up with developer OtherSide Entertainment to work on System Shock 3, an official sequel to the second game. Big names like Warren Spector, System Shock's producer, have also joined in on the project. That game is quite a ways further off, but it's planned to be released on both PC and console platforms as well, picking up right where the second game ended.