---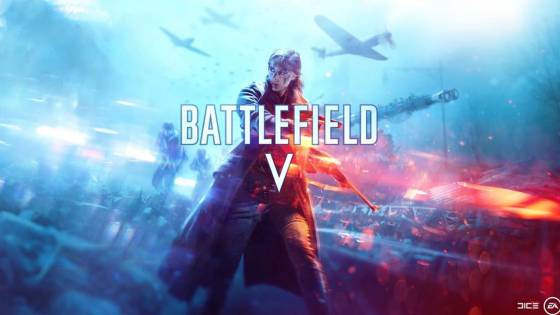 Are you one of those people that feel kind of finished with Battlefield 1? Better yet, are you one of those who missed out on some of the game's post-launch content? According to a recent posting from DICE on EA's official website, they've got you covered. The post, entitled "The Road Ahead for Battlefield", covers everything from the upcoming beta to a free giveaway and more. If Battlefield 1 is just sitting on your shelf now collecting dust, it might be time to take it back off. Following the end of the Battlefield 5 beta, DICE is giving away Battlefield 1 Premium Passes to all players completely free of charge. This will last for approximately one whole week, September 11th to September 18th, so make sure not to miss out on this one.
The Premium Pass comes with a large multitude of new maps, vehicles, and weapons. All of these are grouped up into the four expansions Battlefield 1 received: They Shall Not Pass, In the Name of the Tsar, Turning Tides, and Apocalypse. This totals out to a whopping 16 multiplayer maps, alongside new game modes to back those up. Keep in mind, the Premium Pass normally costs a hefty $49.99, which is certainly nothing to sneeze at. With the launch of the giveaway, you'll be able to gain all of this for free. The move comes as an interesting strategy from DICE's point of view, as it will likely keep the player base in Battlefield 1 afloat leading up to and during Battlefield 5's release. Even with 5's practically-guaranteed popularity, this will hopefully keep 1's multiplayer flame lit just a bit longer. And, of course, there are some players who just naturally prefer World War I settings to WWII.
This grand giveaway will be preluded by the Battlefield 5 beta, which kicks off very soon on September 6th. The beta will last until September 11th, which is right when the giveaway begins. The beta will see players trying out Battlefield 5's Grand Operations mode, alongside Conquest mode on Narvik. All of this fun will be of great importance for EA and DICE as well, in order to make sure things are running smoothly and work out any bugs, balancing problems, or other issues. Feedback will certainly be everywhere in the coming week, and fans couldn't be more excited. Due to certain features possibly being subject to change following the beta test, it appears progression won't carry over into the full game. Those playing on Xbox will need Xbox Live Gold to take part in it, while PlayStation players can play without the PS Plus subscription. Keep in mind that if you pre-ordered Battlefield 5, or plan on pre-ordering it before the beta, you'll get access to the beta on September 4th ahead of everyone else. This means two whole extra days to play!
Battlefield 5 isn't too far off now, set for a release of November 20th later this year. It will be available on Windows PC, Xbox One, and PlayStation 4. In between now and then, DICE has other rewards planned for players in a similar fashion to the Premium Pass Giveaway. Therefore, you'll want to make sure to keep your eyes and ears peeled for more. If you're subscribed to Origin, you'll be able to play the full Battlefield 5 game on November 9th as a part of Origin Access Premier. Basically, there are a whole lot of ways to jump onboard Battlefield 5, whether it be the beta, early access, or the standard release. These upcoming events are just around the corner now, so don't miss out on them. For the full details on this and more, check EA's website for an overview. Meanwhile, below is the latest look at the game from the developers themselves. It goes into what exactly you can expect from it all.