---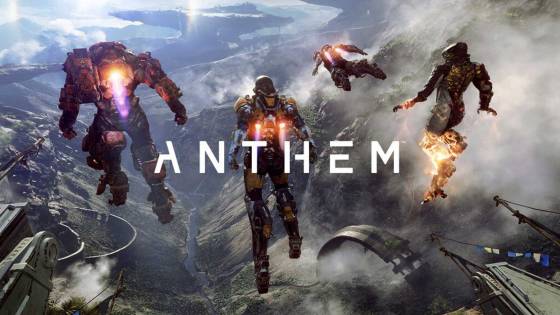 Anthem is the next big game for the developers over at Bioware, the studio well known for their popular series Mass Effect and Dragon Age, among other older classics. It's received hefty attention at EA's E3 press conferences for the past two years, with this most recent one providing us full gameplay footage and details from the team. The news shows no signs of slowing down for it either, as Bioware recently held a panel for Anthem at PAX West this past weekend. During the panel, the developer revealed that Anthem will have an official 'VIP' demo in February 2019 a few weeks before its actual launch. Players who want to try it will be able to do so, but only if they meet the requirements, which will be detailed below.
But first, what else is new with Anthem? Bioware was keen to reveal how the story structure works in the game, due to its nature of being a shared online open-world ala Destiny. While this aspect of Anthem is a big one, players can play the game entirely solo if they prefer to do that. Either way, single player will be primarily worked into the game's hub world of Tarsis city. Tarsis city serves as each individual player's base of operations, a place where they can mingle with NPCs, get new equipment, and accept new quests. Gameplay shifts gears when you're inside the city, switching from the game's action-packed third-person perspective to a more personal first person one, as shown in the game's first reveal trailer. To add to this shift, you're entirely by yourself when within Tarsis; no other players join you in there, that happens outside the city. As a result of this, your relationships with the Tarsis NPCs stay unique to your character. You can treat them how you want, and it shapes their interactions with you and their stories.
Bioware hopes that with the inclusion of this single-player-focused hub, players will get their own experiences out of Anthem that others may not. In any case, every player will always be accepting the same quests from the NPCs, no matter how good or bad they've been treated. The developer made an extra point to note how the conversations and interactions look from the new first-person perspective, noting the graphical improvements compared to their controversial launch of Mass Effect: Andromeda. As mentioned, the demo for the game will only be for those applicable. To qualify, you have to either be a subscriber to EA Access or Origin, with either basic or premium memberships. If not that, you'll qualify for the demo as long as you pre-order the game. Because of this, the demo may not be the best for those who are still on the fence about Anthem. Bioware did confirm that there will be multiple beta tests as the year goes onwards, but they didn't give any dates or specifics.
Anthem will officially launch on February 21st, 2019, for Windows PC, PlayStation 4, and Xbox One! The demo, meanwhile, will open up on February 1st that same month. Hopefully, we'll hear more news from Bioware soon on the beta, as people who are more undecided might be able to get in on those. Anthem also received a new story-focused trailer, the 'Our World, My Story' trailer, which you can view below. It overviews the gameplay described above, where Anthem will see you swapping between single player story and open world multiplayer fun alike. For the full announcement from Bioware about the demo, including sign up details, make sure to check out their post on their official website!