---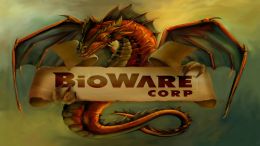 Bioware fans may recognize the name James Ohlen, as he was the lead designer behind some of the studio's biggest titles. Games like Baldur's Gate 1 & 2, Star Wars: Knights of the Old Republic, Dragon Age: Origins, and Neverwinter Nights; if any of these strike a chord with you, today's news might hit you a little harder. Recently on his personal Twitter account, Ohlen formally announced that he is now retired from Bioware.Despite this, he plans on moving onwards to pursue a different project, one that's right up his alley in terms of his interests. "After 22 years I have retired from Bioware," the tweet reads. "I've loved my time with Anthem, Star Wars, Dragon Age and Dungeons, and Dragons. But I need to take a break from the industry and work on something a little smaller and more personal."
22 years is definitely nothing to sneeze at, and after all of this experience designing some of the industry's biggest hits, Ohlen feels it's time to work on something unrelated to the video game industry, but still a close cousin. As he himself puts it, "I've been a Dungeons and Dragons fanatic since I was 10 years old and I want to be a part of it again." That's right: Ohlen is working on a Dungeons and Dragons book. An interesting swerve, but one that's closest to the things the designer enjoys most, as he had the most fun working on games like Baldur's Gate and Neverwinter. Arcanum Worlds, a notable D&D publisher, simultaneously announced his new project via their own Twitter. The book is named Odyssey of the Dragonlords and is being made in co-operation with former Bioware Creative Director Jesse Sky. It's a hardcover sourcebook for D&D's fifth edition and even got its cover revealed to boot.
It's interesting timing for his departure, as Ohlen was one of the key staff working on Bioware's upcoming open-world online shooter Anthem. The roughest part of all this is that Bioware has seen numerous similar departures over the past couple of years. Anthem's senior writer, Drew Karpyshyn, left the company this past March. Mike Laidlaw, the Creative Director behind the Dragon Age series, departed Bioware in Fall of last year. The company has really been shaken up a lot, and it's uncertain how this will affect the development of Anthem, especially being so close to release. It's worth mentioning that there's another writer assisting Ohlen and Sky on Odyssey of the Dragonlords, but as of right now, their name hasn't been revealed. All that's known is they're a "very talented writer", by Arcanum's description.
Anthem got a lengthy showing at EA's E3 2018 press conference, giving us our first real extended look at the gameplay and the various classes that make up its suited characters. Anthem is set for a February 22nd release in 2019, as with many other big-name titles. You'll be able to play it on PlayStation 4, Xbox One, or Windows PC, and the game will feature a shared open online world similar to Bungie's Destiny. You can view the latest gameplay trailer for that just below! As for Ohlen, we all will be wishing him the best of luck in his future endeavors. The games and stories he designed are fondly remembered and played to this day, and we couldn't be more thankful for them.