---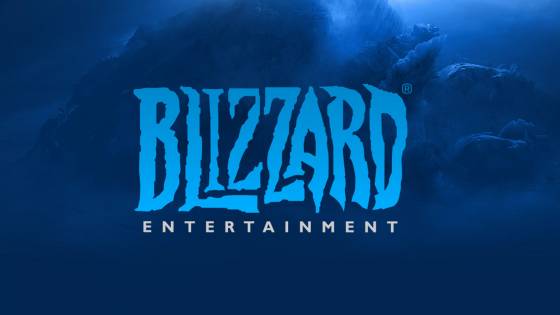 You may be familiar with Mike Morhaime, the co-founder of Blizzard Entertainment. A man who's been an integral part of the company since its founding as Silicon & Synapse back in 1991, Morhaime has sort of been the face of the company, especially after taking on the role of Blizzard's president in 1998. He even went on to become CEO in 2007. After all these years, he's finally decided to step down from the position and remain on the team as a "strategic adviser". Blizzard Entertainment made the announcement today on their official website, with personal messages left by both Morhaime himself and the one Blizzard has named their new president: World of Warcraft executive producer J. Allen Brack. A fitting person for the role, and someone who's been with the company for 12 years now. The change of positions is effective immediately.
J. Allen Brack was often the one making announcements for the World of Warcraft community over the years, and likely will become the new public face of Blizzard. "Blizzard was founded on the promise of making great games, and I plan to continue this fierce commitment to quality, our community, and our purpose," Brack stated. "I couldn't be more excited about what's next given the strength of our pipeline." And indeed, the pipeline is rather full at the moment. Brack goes on to note that the teams over at Blizzard are working on more games at this point than any other point in the company's history. Blizzard has their feet dipped into a lot of areas of the industry, and have seen enormous success in genres like MMOs (World of Warcraft), online multiplayer shooters (Overwatch), and their ever-popular real-time strategy series, StarCraft.
Morhaime gave the fans heartfelt parting words in the official press release. "I want to thank all of the talented and hardworking people at Blizzard for their dedication, creativity, and passion. It has been a privilege to lead this team. I'm also very grateful to Blizzard's player community for their support." While Morhaime was primarily in leadership positions during his time with Blizzard, he made a reputation for himself as a multi-talented individual. Morhaime has helped on numerous Blizzard games in a variety of different positions, such as programming or producing. In his new role as strategic adviser, he'll have some input into the company still, which is always good to see. Morhaime traditionally is the one who opens up BlizzCon presentations, Blizzard Entertainment's annual convention that's taken place almost every year since 2005. With BlizzCon 2018 on the horizon, we'll likely end up seeing Brack do the opening keynote instead.
Speaking of which, BlizzCon 2018 will be taking place on November 2nd to November 3rd at the Anaheim Convention Center in Anaheim, California. As with every BlizzCon, it will be a time to celebrate all things Blizzard, and there will likely be some exciting news drops and announcements around that time, so make sure to watch out for that. As for Morhaime, he had a good, long run as Blizzard's president, and we hope he enjoys his well-earned rest. With Brack now taking the mantle, it will be interesting to see where Blizzard goes from here. If you want to read the full announcement from Blizzard, as well as the personal messages from both Morhaime and Brack, make sure to head over to their website where they presented the news.