---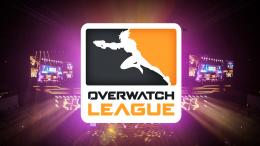 From the moment it was unveiled, Overwatch has been a cultural phenomenon. Born out of the fallen Titan MMORPG, the game now is a mainstay in our culture, and for good reason. Since its launch in 2016, its been consistently one of the most played games in the world, and through the hard work of Blizzard has grown through new characters, new maps, new stories, and most recently, the launch of a brand new kind of eSports event, the Overwatch League.
The League is unlike anything gaming has seen before, and its first season is well underway and doing quite well. Every single match is streamed on Twitch and millions are watching. There has even been talk of expansion when season 02 arrives. However, it hasn't all been good news, there have been some incidents involving the players in the League, resulting in fines, suspensions, and even a dismissal.
Though absolutely justified, many have wondered what the rules of the Overwatch League actually are. Blizzard has cited numerous times a "Code Of Conduct", but what does it actually entail? Well, an eSports broadcaster by the name of Richard Lewis claims to have scanned the entire 35-page Code of Conduct document, and while it holds many standard things you'd expect from someone like Blizzard, who are trying to make a fair and fun League, there are some parts of it that are sure to make people scratch their head.
For example, if any of the players want to stream Overwatch, it has to be approved by their team. What's more, it can be before or after an event (likely to ensure that all eyes are on the League and not their stream). This even applies when playing together with their teammates for fun as it will be seen as "representing the team".
Because the Overwatch League is part of Blizzard and Activision's event and getting paid to play their game, they cannot endorse any non-Activision products. Furthermore, they cannot critique or insult any Activision property, nor can they question the rulings or actions of Overwatch League itself.
But wait, there's more, apparently, through the signing of the contracts to become official members of the League, Blizzard has the ability to use the names and faces of its the League players to try and secure licensing deals. While this isn't a bad idea per se, it's also stated in the Code of Conduct that any royalties made from this will NOT be given back to the players, despite their names and faces being used to help sell it.
Now, of course, there are very standard rules like treating fellow competitors with respect (which is what got the players mentioned above fined and suspended, and even fired), as well as not promoting various items and services that are considered "bad influences" like drugs and alcohol.
The curious thing about this leak is that Blizzard has replied to this claim of being real by saying outright that it's not. In fact, they refer people to their website to see the "actual" Code of Conduct rules that have been given to players and spectators to view and read.
It is a curious thing no doubt. If it's real, why is Blizzard denying it? If it's not, why did someone go to the trouble of fabricating it and giving it to the broadcaster to post online? Guess we'll have to wait and see how it all plays out.