---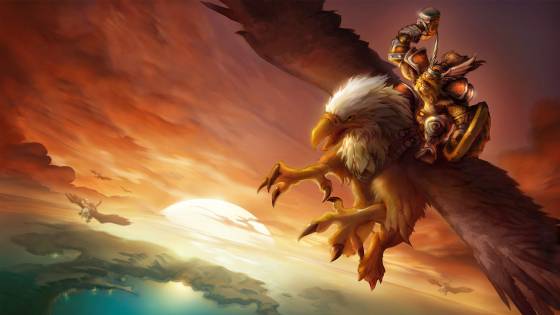 World of Warcraft is without a doubt one of, if not the, most successful MMORPG of all time. It's been running for over a decade and still is getting people excited with every new expansion, such as the recently released Battle For Azeroth. But, a faction within the fanbase had a desire, a desire to go back to the original days of the MMORPG before everything got weighed down with various new lands, classes, species, and more. Blizzard heard their cries and later announced World of Warcraft Classic, a server within WOW where you can go back to the very beginnings of the game, but with HD graphics and other improvements.
Many have been wondering if Blizzard would be able to deliver the feel of the classic World of Warcraft. Well, you can judge for yourself if you have a virtual ticket to BlizzCon, or, if you are at BlizzCon.
This comes as a surprise to many, as it wasn't clear how far Blizzard was in their creation of the Classic version, but clearly, they've made enough progress to release a demo both in person and online. The team from Blizzard released a video detailing how gamers would be able to go and join the Classic version of the Alliance or the Horde and be able to wander around one of their zones in the demo. Naturally, there will be some restrictions as this is a demo, but no doubt you'll have free enough range of movement in order to get a feel for what it will be like to play the Classic version of World of Warcraft.
As for when and how you'll be able to play the World of Warcraft Classic demo from home, this will all start on November 2nd, for that's when Blizzard will deliver their Keynote speech at BlizzCon. From then on, you'll be able to go and download the demo and then play it via Battle.net. You'll have from the 2nd until the 8th of November to enjoy all the Classic sights, sounds, battles, and more.
If you don't have a Virtual Ticket to BlizzCon yet, don't worry, they're on sale now for $50, and not only will you get the ability to play the demo, you'll also be able to watch all the presentations that will happen during BlizzCon, ensuring that you won't miss a single big announcement and be able to watch the whole show.
Blizzard has been making great strides as of late to try and both please and appease the World of Warcraft fanbase. World of Warcraft Classic is one part of that, another is the recently released Battle for Azeroth. For this expansion brings things back to the "classic" rivalry that started the game off with the Alliance and the Horde battling it out once again. This is a far cry from the growing escalation that the game has seen in recent years with gods and various planet-busting creatures trying to tear Azeroth asunder. What comes next for World of Warcraft? BlizzCon will likely have some answers.