---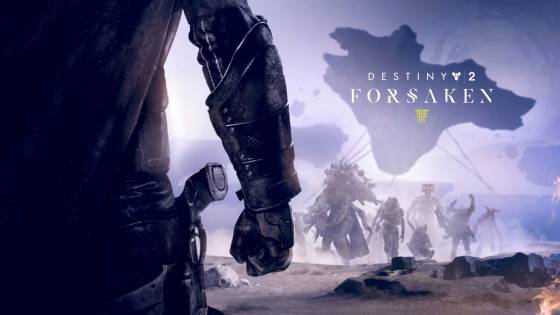 Destiny has been carrying on for several years now under the development of Bungie and the publishing of Activision. But now, things are changing in some big ways for both of them. A few days ago, Bungie announced on their official website that they and Activision are splitting up and going their own separate ways, with Bungie maintaining the license for the Destiny franchise. This now means that Bungie will be both developer and self-publisher of all future Destiny 2 content and Destiny games. "Today, we're announcing plans for Bungie to assume full publishing rights and responsibilities for the Destiny franchise," said both Bungie and Activision. "Going forward, Bungie will own and develop the franchise, and Activision will increase its focus on owned IP and other projects." Quite the shakeup, though rest assured, it won't mean too many big changes for Destiny 2.
According to Bungie, they're working closely with Activision to make the transition "as seamless as possible". The process is currently in the early stages, so there's no telling how long it might take in full, but it's far enough into that early stage that this announcement could be made. Further on in the post, Bungie clarifies what this will mean for Destiny going forward. The good news is they'll be sticking very closely to the developer roadmap already outlined for Destiny 2's future content. No changes will be made to it, aside from the obvious of fan-feedback-related stuff. "Rest assured, there is more [post release content] on the way. We'll continue to deliver on the existing Destiny roadmap, and we're looking forward to releasing more seasonal experiences in the coming months, as well as surprising our community with some exciting announcements about what lies beyond."
That last line could be teasing at the new game Bungie is supposedly developing right now. Recently, they partnered up with Chinese company NetEase to receive a $100 million investment to help them "build new teams and new worlds", according to Bungie CEO Pete Parsons. Nothing more has been said on the matter since, but there's a strong possibility that a new IP is in the works. A lot of what's on the way for Destiny 2 is explicitly outlined in the roadmap, and fans can continue looking forward to it after the recent release of the Forsaken expansion. On Twitter, Bungie further clarified some things, revealing that Windows PC players for Destiny 2 will "still receive full support on BattleNet". Bungie doesn't anticipate any disruption to their services or the gameplay through this, and Activision also confirmed that BattleNet services will still work as normal. Huzzah for the PC crowd!
In an ironic twist of fate, this sort of brings things all the way around for Bungie as a studio. In 2007, the developer parted ways with industry giant Microsoft in order to establish themselves independently. As a result of this, Bungie's rights to the Halo series were kept by Microsoft (Bungie being the original developers of the Halo games). Microsoft proceeded to create a new studio, 343 Industries, that would be focused on the Halo franchise from then onwards. When Bungie and Activision partnered up in 2010, the deal was supposed to last for ten years and see the release of four Destiny games on a set schedule. As you already know, things didn't quite go that way, with Destiny releasing in 2014 and Destiny 2 in 2017. It's widely known that the sequel didn't perform the sales numbers Activision was hoping for, so this alongside the NetEase deal might have just been signs of things to come. Destiny 2 is available for PlayStation 4, Xbox One, and Windows PC. Make sure to read Bungie's full announcement to get all of the juicy details from the source themselves.