---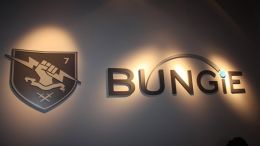 A lot is in the works over at Bungie, the famous developers behind the Destiny series and (formerly) Halo. According to an announcement from them on their official website, Bungie has entered a brand new partnership with Chinese company NetEase. For those unfamiliar with NetEase's fame, they're an online gaming company who operate the online operations for Activision Blizzard titles in China's gaming space. This means that World of Warcraft, Overwatch, Hearthstone, and StarCraft 2 in China are all hosted by them. Considering the closeness with Activision in this regard, NetEase buddying up with Bungie here makes sense, since the developer has stuck to Activision for publishing the Destiny series the entire course of its lifespan. The most interesting part of the announcement though is that Bungie is working on a new game, or as they put it, "build new worlds". According to the reports, they gained a whopping $100M investment from NetEase for this new project.
Bungie made sure to keep the wording vague in the announcement but did provide some hints that it would be a big online experience, similar to what Destiny is. All of this is in their efforts to expand globally, in order to deliver new experiences. Partnering with NetEase means they'll gain traction in the Chinese market, though it also means that with the investment, NetEase gets a minority stake in the Destiny studio as well. "NetEase creates and operates some of the most popular games on the planet," Bungie CEO, Pete Parsons, said in a statement. "We're excited for them to bring their experience as we enter this new chapter in Bungie's history. With NetEase's industry expertise and international reach, our partnership will help us realize our shared goal of reaching players around the globe."
I know what you might be thinking if you're a player of Destiny/Destiny 2: What about us? Destiny 2 has been undergoing some significant changes as of late, with Bungie putting out an in-depth roadmap for 2018 that highlights the big updates on the way. They're even planning a reveal for the September update sometime next week! Thankfully, the developer made certain to reassure Destiny fans in their announcement. In their own words: "If you're a player of Destiny, this news won't impact the hobby you've come to know. Destiny is an experience that will grow for many years to come." While it's unknown what path Destiny 2 will take, or if there will ever be a third installment, their continuing support for the game is quite clear.
Less clear is when we'll hear anything about this new project. According to Bungie: "We have a bold vision to explore with [NetEase], but that is all a conversation for another time." It's exciting to see the developer heading in new directions as they continue towards their eventual goal of being a self-publishing studio. With an investment of that size, there's no telling what all they'll whip up. In the meantime, you can enjoy Destiny 2! If you haven't gotten it yet, the game is available for PlayStation 4, Xbox One, and Windows PC. Keep an eye out next week for Bungie's news on the big September update, as the 2018 roadmap for the online experience gets even more filled out. You can view the full post from Bungie on their official site!