---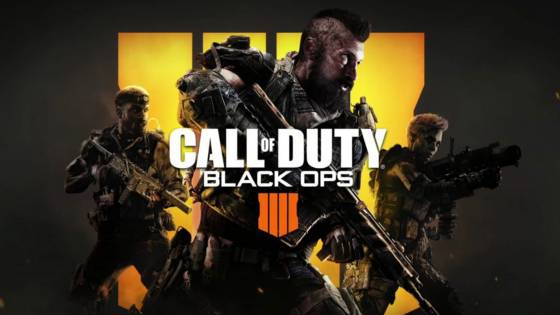 Call of Duty: Black Ops 4 is still a few months away, but that hasn't stopped developer Treyarch from teasing all of the new content that players can expect. A sequel to 2015's Call of Duty: Black Ops 3, it's been quite some time since the last mainline entry in the series. Somewhat scandalously, it was announced early on that Black Ops 4 will be ditching the single-player campaign mode that's been such a prevalent feature in all the other Call of Duty titles. This news was met with a lot of fan outrage, alongside the groups who don't really care much for the campaigns and only want multiplayer, Call of Duty's bread and butter. Since Black Ops 4 won't have one, it's focusing instead on beefing up its Zombies mode. Zombies has been an incredibly popular extra mode since its debut in Call of Duty: World at War and has since gone on to appear in every Black Ops game. The newest reveal out of San Diego Comic-Con, then, are sure to get fans of the mode excited.
That's right: Treyarch did indeed take to the stage at SDCC in order to discuss one of Black Ops 4's three new zombie modes. This mode will be known as Blood of the Dead and serves as a re-imagining of an older Zombies map alongside some very familiar characters: Richtofen, Dempsey, Takeo, and Nikolai. As seen in the new trailer provided with the announcement, Blood of the Dead sends players back to the map of Alcatraz, providing an experience similar to Black Ops 2's Mob of the Dead. The Primis crew are exploring a secret laboratory underneath the prison, and must ultimately break out of jail to survive. The gameplay in these Zombies modes will follow the similar format to past Zombies modes, but this time, customization features will be expanded in numerous ways. Virtually everything about the zombies can be customized, alongside the re-inclusion of custom weapon loadouts, meaning anyone can fine-tune a match of Zombies to their preference.
Aside from the multiplayer and Zombies modes, Black Ops 4's third new avenue of gameplay is Blackout. Due to the rising popularity of battle royale and everyone's attempts to jump on it, Blackout is Black Ops' take on the genre and features an incredibly large map well-suited for battle royale gameplay. This mode sees a lot of fan favorites return in the form of familiar maps and characters included for fanservice, and will also have fully controllable vehicles to add to the large-scale grandiose of its royale combat. Treyarch's hope is that this, alongside the larger amounts of Zombie modes, will provide enough to sate fans who aren't too keen on the single player story being removed.
Treyarch and publisher Activision also announced a limited edition for the game at SDCC. Aptly titled the Mystery Box Edition, this mammoth of a set comes with Black Ops 4, a SteelBook case, 1,000 piece puzzle, 10 patches, three lithographs, the Black Ops Pass, and more all stuffed inside an eerie skeleton-themed box that looks identical to the in-game Zombies Mystery Box. Needless to say, collectors are going to want to get in on this one. It will run those interested approximately $199.99. As for the game itself, Call of Duty: Black Ops 4 will be launching on PlayStation 4, Xbox One, and Windows PC on October 12th. Below is the new trailer for Blood of the Dead, so make sure to give it a look-see!