---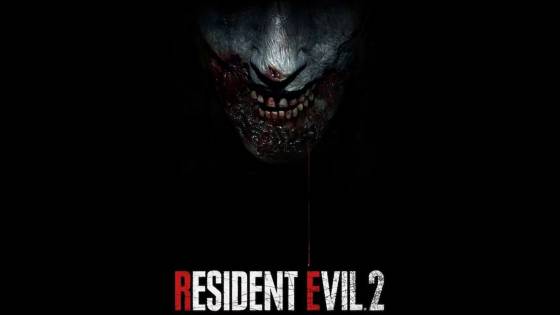 Perhaps one of the biggest plot twists to come out of E3 2018 was the reveal for the Resident Evil 2 remake. It had been known for a while that it was something Capcom planned on doing, as they had revealed way back in 2015. Since those initial reveals, however, it had been pure radio silence up until Sony's E3 2018 press conference. Fan reception to the reveal trailer, as well as all the gameplay footage since, has been very positive. In Capcom's latest financial report, the company had a talk with fellow investors about sales expectations for the Resident Evil 2 remake. As it turns out, they're so confident in how RE2 will sell that they plan on making more remakes of their older IPs. Cue the hype train! Capcom is projecting that the RE2 remake will fall into their million seller category in a relatively short period of time, touting the popularity of the Resident Evil series and RE2 in general as supporting proof for this.
Given the explosively excited fan reception and reaction to the remake, this confidence is well-founded. Resident Evil 2 originally released in 1998 and went on to be one of the most fondly remembered games in the series. The first Resident Evil received a remake all the way back in 2002, shortly after the start of the new console generation. Because of this, fans have been requesting a proper remake of 2 for a long, long time. The remake is being made on Capcom's RE Engine, which was used to make Resident Evil 7, and is also being used to develop the upcoming Devil May Cry 5. Most intriguingly, the remake is ditching the original RE2's tank controls and fixed camera angles. The gameplay this time around will be over-the-shoulder, very akin to how it was in the super-popular Resident Evil 4. Unlike RE7's first-person perspective and VR support, the RE2 remake will have neither of these.
As far as remaking other titles go, Capcom is open to their entire library. "[RE2] was received very well at E3, and in order to tie this first success to actual sales we are working out our promotional strategy," they stated. "Further, regarding remakes and re-releases of titles in our back catalog, we expect to explore these further with a variety of properties as a part of our strategy to utilize our library of IP." Sadly, no specifics were mentioned beyond this, but it's exciting to know that we could see more hefty remakes like RE2 in the future. Capcom has a rather large back catalog, so there's a lot of potential titles they could choose from, including Resident Evil 3: Nemesis. Needless to say, this news will make all of the next E3s even more exciting.
Alongside the initial E3 reveal trailer, Resident Evil 2 remake also got its release date right away. The game will release worldwide on January 25th, 2019, meaning the year will really start out with a bang. You'll be able to play it on Windows PC, PlayStation 4, or Xbox One. If you have a PlayStation 4 Pro or Xbox One X, the remake will support the 4K resolutions and 60 frames per second. Make sure to check Capcom's full financial report for the upcoming fiscal year, as there's plenty of interesting info to be found within it. As far as the remake goes, you can view the first look at its gameplay just below, which shows off the gorgeously re-created environments and new camera angle. This gameplay trailer focuses on a segment from Leon S. Kennedy's part of the story.