---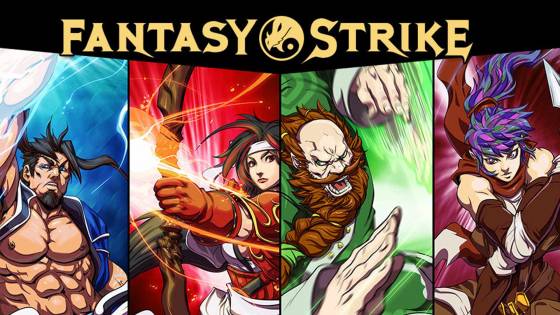 Take a gander through Steam Early Access and you'll quickly discover the popularity and entertainment of Fantasy Strike among the fighting game community. Fantasy Strike has been in the works for a few years now and has been taking Early Access by storm since September of 2017. Up till now, the only way to play it would be on either Windows PC or Mac. Today, the options have increased by one: Fantasy Strike is now available on Linux. The news was announced via way of a press release on their official website, which also goes into their plans for the coming months as they prepare for the full launch next year.
Fantasy Strike is being developed by Sirlin Games, an indie studio based out of California. They're led by namesake David Sirlin, the lead developer of Super Street Fighter 2: HD Remix. Sirlin has a long history with fighting games, and it shows. His expertise brought behind Fantasy Strike gives it quite the reputation to live up to. One of Sirlin's primary goals in the game's development was to make it more accessible for users of all kinds, whether you're playing with a console controller, mouse/keyboard, or arcade stick. "For years I've been frustrated by the sorry state of usability in most fighting game software," Sirlin stated. "You can't even use the mouse in the PC version of Street Fighter 5- in 2018 -and good luck challenging a friend."
This philosophy extends to the in-game features and mechanics of Fantasy Strike as well. Whether you're a fighting game veteran or a complete beginner, the game has areas just for you, whether it be the in-depth tutorials, challenge modes, or single player content. There are 10 playable characters in Fantasy Strike, each with their own unique appearances, stories, and abilities, alongside a stage for each. The aspect that sets Fantasy Strike apart from other fighting games is the usage of each character's special weapons or powers, like time or paint. These make the gameplay more slower-paced and strategic than your average fighting game, as each power gives you a different kind of edge in a fight. As far as multiplayer goes, you can play locally, through online quick matches, or with friends. Single player sports an Arcade mode that has multiple character endings, alongside Survival modes. It's all backed by 'best-in-class' netcode and fast loading times, so you won't have to wait long to jump into a fight.
The actual launch of Fantasy Strike out of Early Access is dated for Q1 of 2019. The game is also making its way to consoles at this time, with a PlayStation 4 and recently-announced Nintendo Switch version planned. For Switch users, the developers assured they've adapted the fighting game's control scheme to the Joycons in a way that feels natural and intuitive. Therefore, Fantasy Strike will be available on PC, Mac, Linux, PS4, and Switch all upon release. Sirlin Games has been frequently updating the title each month with new additions to gameplay, maps, and customization. These updates will continue until release, so everything on it by then will be included in every version. The full Linux announcement can be viewed over on their official website, along with tons of videos and imagery to help you see what Fantasy Strike is all about! If you want to join in the fun through Early Access, the game costs $19.99 on Steam.