---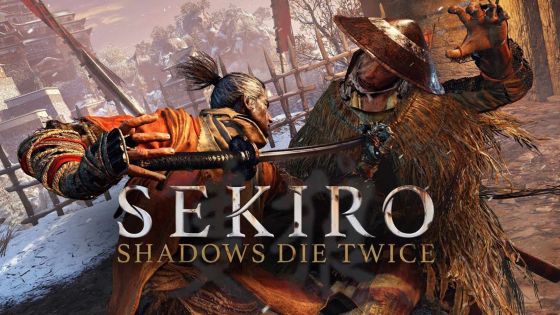 Sekiro: Shadows Die Twice was one of the many exciting announcements to come out of Microsoft's E3 press conference last month. Developed by FromSoftware and directed by Dark Souls/Bloodborne creator Hidetaka Miyazaki, Sekiro is looking to bring the FromSoft formula in a different kind of setting with a different kind of gameplay. We finally received an in-depth examination of what exactly will be different this time around, as Miyazaki was interviewed by the PlayStation Blog for details about the game. In it, Miyazaki discusses the story and setting, how the gameplay flow will feel, and what the deal is with that resurrection mechanic previewed in the E3 trailer.
First, the setting and story! Bloodborne was an interesting jump in locale from the Dark Souls series at its time. Whereas the former was set in a medieval world, Bloodborne took a more gothic and horror-inspired world as its backdrop. Sekiro, too, sees this same radical departure from what came before it. Even if it's coincidentally sharing this setting with a few other E3 revealed games, Sekiro takes place in the late 1500s Sengoku-era Japan. According to Miyazaki, this timing fits better for Sekiro, being both a more mystical time of the past and the end of an ancient era, reinforcing the game's themes of death and rebirth. In another big change up from past FromSoft games, Sekiro features a named main character with his own story and personality, in contrast to Souls/Borne's create-a-characters. Miyazaki has assured that the story of Sekiro will trickle in from details and lore in the background and from items, similar to their past games. He sees this as a more imaginative way of fleshing out a story's world.
With all those switchups in the story, the gameplay is no stranger to change as well. Being that you're a ninja in Sekiro, Miyazaki wanted to focus on shifting the combat system to reflect that; you die more quickly but also have a more variable toolset to work with. Dying more quickly goes hand in hand with the biggest new mechanic: Resurrection. Miyazaki had to be a little more vague about the implications behind this new system, stating that it does have story-related connections to the main character. When you die in Sekiro, the titular ninja will get right back up, ready to fight again. It isn't yet known if there are any limits to this system, but Miyazaki stated that the game won't be any easier because of it. The aforementioned toolset works in especially with the main character's prosthetic arm, which can turn into various things to shake up battles. Combat in Sekiro has more of an emphasis on physical movement, verticality, and sneaky tricks, seen somewhat in the E3 trailer.
"Sekiro: Shadows Die Twice is a different kind of game," says the director at the end of the interview. "Our previous titles have been action RPGs, this time it's an action adventure." With all that being said, Sekiro is currently in the works and will release sometime in early 2019 on PlayStation 4, Xbox One, and Windows PC. It's refreshing seeing the usual FromSoft formula being applied to a more adventure-game aesthetic, and gamers everywhere will be eagerly waiting to see how it turns out. You can view the full interview on the PlayStation Blog, or check out Sekiro's E3 2018 trailer just below to see it in all of its frenetic action.