---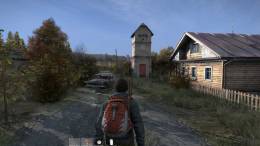 The DayZ Development Twitter channel has posted a surprising update about the future of the zombie survival game. DayZ will be coming to Xbox One this year.
While DayZ has become a bit of a joke to most gamers, the development team is still working hard to fully release it. The zombie survival game will be releasing for Xbox Game Preview some time this year. However, there's no word on a PS4 release just yet.
It's difficult to say if this is a good thing. The game is still in early access and the first build was made available in 2013. It was first expected for release in 2016 however, last year it was revealed that it wouldn't be released until later this year. There's still no confirmation on a release period for the game.
This news does provide some sliver of hope, however. The team is still working on the game and there are clearly advancements being made. It's just a pity that the final release may not be enough to remove the damage done to its name.
Yes! Coming to Xbox Game Preview at some point this year, we're not sure about PS4 yet, but we'll release there too, eventually - just don't know when yet.