---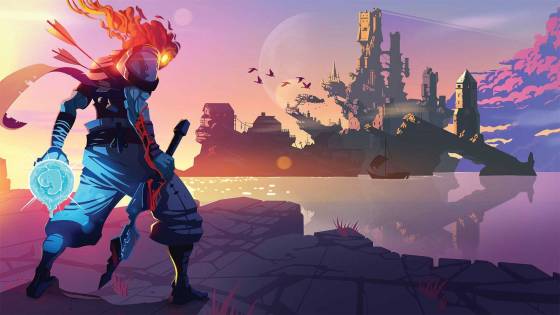 Dead Cells released just last year (which was 2018, as of the time of this writing), and people are already wondering if a sequel might be possible. The metroidvania roguelike indie darling released to multiple platforms this past August and quickly blew up in success with their unique take on the above genres. They won multiple awards at The Game Awards for their efforts, securing their place as one of the better-known indie hits of the year. Even so, developer Motion Twin doesn't think a sequel will happen. Before you go lighting your pitchforks, do know that his answer makes a lot of sense from a practical standpoint. GameInformer conducted a recent interview with Dead Cells designer Sébastien Bénard. A lot of the questions center around the team's design process for Dead Cells, and what went into making it.
The last question, however, shifts gears towards the future. When asked what's next for the team, and how likely a sequel would be, Bénard quickly dismisses the idea. "In terms of a sequel, we know for sure it's not a good idea to dwell on your success," he states. "If you create a big hit, it's best to use this energy to make something different. I don't think we'll make a Dead Cells 2. We're more open to creating more content and opening the game up more to the community. If we did make a Dead Cells 2, it's because we really need money (laughs)." This idea of not dwelling on success is an important one and one the studio has learned all too well. By redirecting their focus to a new project, the energy provided by their recent success can propel them to new ideas. Even so, if Dead Cells 2 does become a thing, it won't be like the original.
"We don't want to stick to the same thing though," Bénard explains, "so I think if we did come back it would be something quite different, not a platformer or roguelike along these lines." That last point is of particular note, as even Dead Cells itself wasn't a metroidvania roguelike when it first began development. As Bénard explains in the interview, the project originally started out as a free-to-play tower defense game for mobile devices, a huge contrast to what it is now. Back then, it went by the name of Hordes Zero. The team quickly struggled with how non-fun the game felt until a friend pointed out a prototype section they made that was more entertaining. Focusing on this, a lot of those tower defense ideas were scrapped entirely, replaced more by what we see today. The first game is no stranger to these genre-hopping elements, and if a sequel were to happen, it'd go a different direction too.
Despite that, though, it sounds like Motion Twin is ready to tackle something new, and all the more power to them. If Dead Cells serves as any proof, the team knows how to make good games with great ideas and entertaining systems. Best of luck to them in whatever they decide to do next. If you, like me, missed out on Dead Cells for a while, make sure to give the game a chance. It's a difficult game, often compared to Dark Souls in some respects, but it's very fair with that difficulty. The roguelike and metroidvania elements are cherries on top if you're a fan of those genres. Dead Cells is available for Windows PC, Nintendo Switch, PlayStation 4, Xbox One, Mac OS, and Linux. Don't forget to read the full interview with Bénard on GameInformer; it's a good read to see how game ideas can change in huge ways from start to finish.