---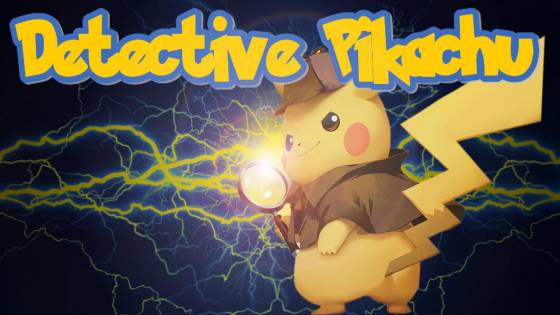 The Pokemon franchise has been going strong for 20 years. With numerous animes, feature films (within the anime universe), manga, and of course, video games. But in 2019, the first every live-action Pokemon film is set to debut in the form of Detective Pikachu. For those who aren't familiar, this is set in a world where Pokemon and humans live happily with one another, and battles don't happen as often, and when a mystery needs solving, a talking Pikachu comes to the aid of a young boy. The film is based on the hit video game that was released in Japan a few years back and recently came to the US.
And that popularity led to the game being made by Legendary and Warner Bros studios and will be headlined by none other than Ryan Reynolds as Detective Pikachu. Other actors and actresses in Detective Pikachu include Justice Smith, Kathryn Newton and more. This is definitely going to be an interesting film to see come to life, and the cast and crew have already remarked about how special the film is going to be. But for diehard Pokemon fans, the question many have had is...why is the first Pokemon live-action film not going to have Ash Ketchum in it?
Ash is the protagonist of the anime that's been going on for 20 years. The Pokemon anime was originally only supposed to go 80 episodes, to recount Ash's adventures in the Kanto region, but the popularity of the show exploded, and we've been with Ash ever since. Rumors of a Pokemon live-action film have been going on for years, and it seemed like a natural fit to bring in Ash Ketchum to help tie the movie to the anime in some aspect. But that didn't happen, and there's a big reason why.
Director Rob Letterman talked about the film at the recent Pokemon Championships and noted that quite simply there have been numerous stories about Ash Ketchum over the years between the anime, the movies, and more. And the studio, Legendary, wanted to take this movie into a different direction, and the idea of Detective Pikachu came up. This was before Letterman was brought in to direct, so when he was asked about the idea of Detective Pikachu and got pitched the film, he really, really loved it and felt it was a good way to go, and thus, Ash was left in the anime.
Talking about the Pokemon themselves in the movie, Letterman noted that they're trying to have a "good spread" of characters, as there are 802 currently in existence. What's more, he aims to make them look very photorealistic, likening them to Rocket Raccoon from Guardians of the Galaxy.
There's no doubt that some people won't be happy with the exclusion of Ash, but given that more movies could happen if Detective Pikachu does well enough, it may just be a matter of time. We'll just have to see when 2019 rolls around.