---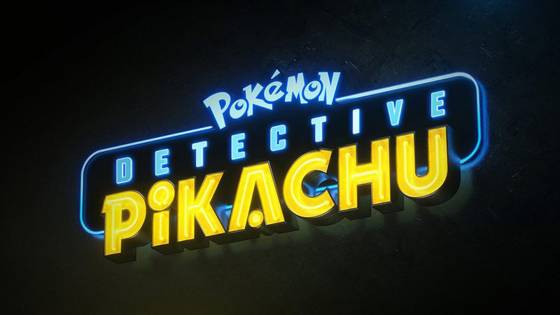 Well, we're here folks. It's nearing the end of 2018, Detective Pikachu on 3DS came and went earlier this year, and the dust has settled. One question remains: What now? The logical conclusion, of course: A Detective Pikachu movie. Directed by Rob Letterman, the movie is closely based on the story of the 3DS title that Nintendo put out in the West this past Spring. Rather than going the animated route, however, it's all live-action... including the Pokémon themselves. Warner Bros. provided us with the first ever footage of the film earlier today, and the Internet has gone wild over it. From the interesting choice of the cast to the futuristic setting to the realistic looking live-action Pokémon, it's all something that should be seen to be believed.
How many of you played Detective Pikachu earlier this year? It involved playing as a human boy named Tim Goodman, working together with a bizarre Pikachu that has a knack for detective work. As it turns out, Goodman can understand everything Pikachu is saying. Due to a sudden mystery with Tim's father, who goes missing, it's up to both him and Detective Pikachu to solve the case once and for all. As a spinoff Pokémon title, Detective Pikachu explores some interesting avenues in the Poké-universe not really seen anywhere else. It's also unique in being a Nintendo 3DS exclusive title in the year following the Switch's release. It can probably be thanked to the game's interesting premise, then, that we get to see a live-action adaptation of it. And one co-produced by Legendary Pictures and Toho Co., Ltd, at that.
One of the movie's most unexpected points is the casting of Detective Pikachu himself. In the game version, the cute Pokémon detective had sort of a gruff, manly kind of voice that was a hilarious juxtaposition for many players. That trend continues with the movie version, albeit in a slightly different direction; Detective Pikachu is voiced and motion-captured by famous actor Ryan Reynolds, of Deadpool fame. It's every bit as weird as it sounds, but that's what makes it great. Other big name actors/actresses in the movie include Justice Smith (playing Tim Goodman), Kathryn Newton, and Ken Watanabe. Multiple Pokémon can be spotted in the trailer, with some taking the attention front and center, and others residing in the background. Just to name some examples, the trailer shows a furry Jigglypuff, a creepy Mr. Mime, a ferocious looking Charizard, and a fluffy Psyduck. There's plenty more that can be seen with a careful watch-through, so see what Pokémon you can spot!
So when can we expect the movie to hit theaters for everyone to enjoy? The film is slated for a May 10th, 2019 release date. This movie is also pretty significant in being the first Pokémon movie to receive a United States-wide theatrical release since 2001's Pokémon 3: The Movie. I know I ask this question all the time, but... feeling old yet? In case you're worried about this being another case of a terrible video game movie adaptation, thankfully Detective Pikachu seems to be bucking that trend. It's a little early to say, of course, but the trailer is a lot of fun and the Pokémon fanbase has been very positive about it all. It would be really refreshing to get a faithful, entertaining video game-based movie for a change. Once the movie's out, you can enjoy it in standard viewing or RealD 3D for added pop. If you're curious to check it out for yourself, I present to you the 2-minute-long trailer just below here. Enjoy!