---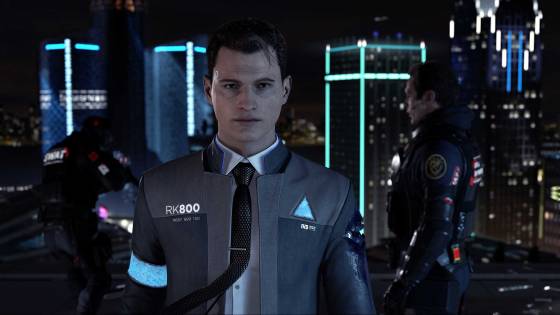 I think, at this point, we're all sort of familiar with who Quantic Dream is. The French studio has been responsible for some big Sony exclusives over the past decade, such as Heavy Rain, Beyond: Two Souls, and now, Detroit: Become Human. They're pretty well known for their single-player focus, providing us an interactive story to play through with the use of button prompts and QTEs, playing out almost like an interactive movie of sorts. After so many years of churning out games for PlayStation consoles, it now appears that the studio will be going back to multiplatform. In a recent joint announcement with Chinese company NetEase, Quantic Dream revealed that the company has invested a minority stake in them in order to focus on "the development and creation of the next generation games".
"With a strong focus on in-house development, we are constantly looking for partners that complement us in the development and creation of the next generation games," stated NetEase vice president Ethan Wang on the news. "Quantic Dream's excellence in interactive storytelling and the valuable expertise it has built over the past two decades is exactly what we have been looking for. We are pleased to partner with Quantic Dream and we hope to create incredible game experiences for players around the globe." Due to this investment, Quantic Dream will no longer be developing games exclusively for Sony. Their older titles, such as Omikron and Indigo Prophecy, did follow a multiplatform release; Quantic Dream certainly isn't unfamiliar with the process. It's big news for Sony, however, as it means they've got one less exclusive developer locked down. Interestingly, NetEase specified that they wish to "further the development and distribution of global online games" when it comes to the studio. Quantic Dream has largely been making single-player focused titles, with just sprinkles of online functionality throughout. What this means for them is unknown.
Quantic Dream has assured that they'll continue developing their games for PlayStation platforms as well, so there's no need to worry on that front. The developer's co-CEO and game director David Cage is certainly feeling optimistic about it. "The landscape of the gaming industry will go through major evolutions in the coming years, with new hardware to come, new business models to explore, and new ways of playing to invent," he stated. "We want Quantic Dream to take a key role in this exciting future and having NetEase by our side as a strategic partner will allow us to expand our creative vision and develop the company to its fullest potential. NetEase understands what Quantic Dream is about as they share our passion for high quality games and our ambitions for the studio." Those who have been keeping up with the times in the industry lately will immediately recognize NetEase. They're known in China for operating local versions of PC and mobile games, with Blizzard games maintaining a large portion of their focus.
This news marks a string of investments for NetEase over the past year. Most notably, the company invested a cool $100 million to Destiny developer Bungie. Bungie revealed that this was to help them "explore new directions", hinting that it will likely be put forward to develop something new outside of Destiny. Not too long ago, publisher Activision and Bungie parted ways, with the latter maintaining full publishing rights to the series. Long story short: There have been a lot of shakeups over the past year, and it will be curious to see where it all leads as we charge into the next generation of consoles. At the very least, Xbox and PC players will now be able to look forward to Quantic Dream games too. Speaking of which, Detroit: Become Human is available if you're interested in playing it. It's exclusive to PlayStation 4, and just in case you're on the fence, it has a short demo on PSN that you can download and play at any time. Best of luck to Quantic Dream on their multiplatform future!