---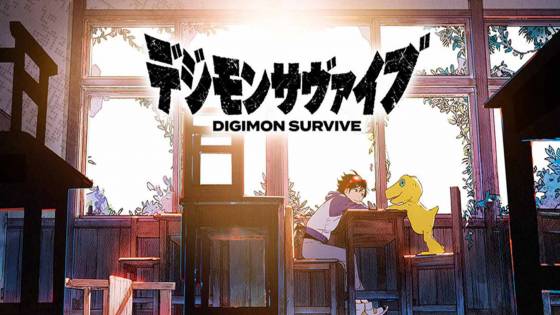 Digimon is one of those series that practically everyone has heard of, but may not have checked out. It's always served as a counterpart comparison to its more popular cousin, Pokemon, but despite that, Digimon has always maintained its own formula and consistency that makes it fun and enjoyable in some better ways. This busy history is hitting a true milestone just next year: the 20th anniversary. For those who watched the Digimon anime back in 1999 to the early 2000s, this might make you feel a little old. Don't fret, however, because developer Bandai Namco has some very good news! In celebration of the anniversary, a brand new Digimon game will be released next year: Digimon Survive.
Announced via way of a trailer, Digimon Survive will be a strategy survival-sim RPG. The closest and easiest comparison to make of it would be Fire Emblem's turn-based strategy combat, which requires careful decision making and planning. Survive puts players in the role of a teenager named Takuma, who finds himself trapped in the digital world by accident after a camping trip. Digimon Agumon accompanies him on a quest to escape from the digital world, fighting to survive all the while. Gameplay in Survive swaps between visual novel-styled story segments/cutscenes, and turn-based strategy battles. While not too much is known yet about the specifics of the combat, it can be seen briefly glimpsed in the trailer and looks quite different from its predecessors. According to Bandai Namco, players will make important choices throughout the game, choices which can shape and change the evolution of their Digimon and even affect the ending. In this way, players will need to play Digimon Survive very carefully.
It's an interesting switch-up from Digimon's latest games over the past few years: Digimon Cyber Sleuth and Hacker's Memory. Those games took the route of more traditional turn-based RPG adventure games and met with a pretty positive reception from fans. As can be heard in the trailer, Digimon Survive will feature music composed by Japanese music artist Tomoki Miyoshi, who's done recent work on RPGs like Lost Sphear and I Am Setsuna. The character designs, meanwhile, are done by Uiti Ukumo this time around, which shows in the gameplay's eye-popping, colorful visual style.
Digimon Survive will be releasing sometime in 2019, though that's the only window we have for now. If it's aiming for the anniversary, it'll likely be sometime in Spring around March. You'll be able to play the game on many different platforms: PlayStation 4, Xbox One, Nintendo Switch, or Windows PC, another pleasant change from recent titles in the franchise. Below is the trailer, which you should make sure to check out if you want to see what the game is like for yourself. It's about a minute and a half long and shows some story cutscenes alongside very quick slices of gameplay. As it states in the trailer, certain screens are under development, so what we see here may be subject to change for the full release.