---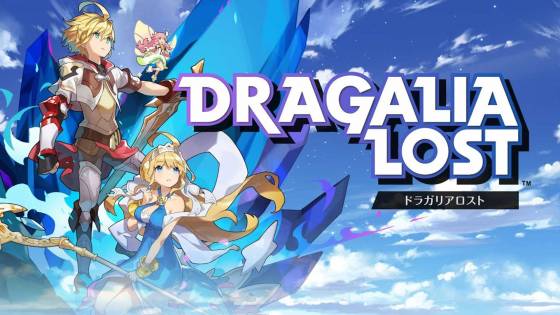 Nintendo has been working for years on trying to get their IPs into different platforms, and as such, they created what many call the "mobile initiative", which is their official foray into the mobile phone and tablet market with their IP. As such, we've gotten games like Super Mario Run, Fire Emblem Heroes, Animal Crossing Pocket Camp, and upcoming titles like Mario Kart Tour. But, Nintendo surprised everyone when they announced an entirely new game via developer CyGames, who has made numerous big mobile titles in the past. This was the birth of Dragalia Lost, and now, we know how well it's done in its first few days.
According to Sensor Tower (who tracks all mobile games and their revenues), the Action-RPG made over $3 million in five days. Now to put this in context, that is actually the lowest amount of all the games in the Mobile Initiative, however, it's important to remember that Dragalia Lost is a brand new IP. It doesn't have the "power" that a name brand that Mario, Fire Emblem or Animal Crossing would have. So all that being said, you could say that this game was a success at launch. Especially considering it had nearly 800,000 installs in those first few days, and there are likely even more now.
Granted, this isn't the biggest hit for Nintendo ever, but should they get the desire to expand upon the "new IP" version of their initiative, they can at the very least know that people will respond. No doubt they were helped by the two Nintendo Directs that announced and showed off the game, so continuing to do that will likely help any future new IP mobile games.
As for what Dragalia Lost is, it's an Action-RPG that is set in a world of dragons and humans. And in the kingdom of Alberia, the royal family actually has the ability to make pacts with dragons in order to shapeshift into them, granting them incredible power and abilities. You play as the prince of the kingdom, who sets out to try and get a dragon to form a pact with. As you do, you'll meet new companions, face dangers both familiar and surprising, and meet tons of dragons on your way.
As for the gameplay, Draglia Lost has you battling in real-time action where you can attack enemies at your leisure and unleash incredible abilities in order to deal further damage. And, those who are bounded to dragons can transform into them and unleash even greater power. To make the game even more entertaining, the title also has Raids that you can do with up to 3 different players and thus enjoy battling with your friends or others around the world.
There's no doubt that the future of Dragalia Lost is still a bit up in the air, but it's hard to deny that at the very least, it's got a good start on life. No doubt Nintendo and CyGames will continue to feed it continue and try to please the fanbase that has attached to it.