---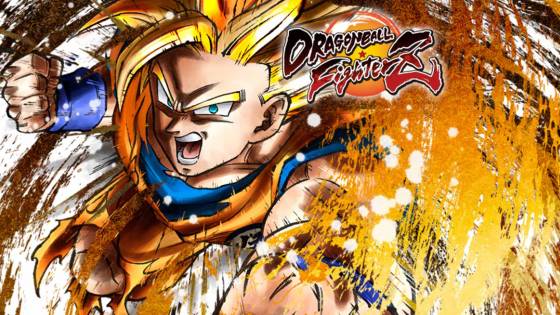 Dragon Ball FighterZ is by and large one of the most popular, and successful, games released this year so far. The Dragon Ball franchise was taken to a new level with its games because of FighterZ. There were a lot of factors going into this, the anime style visuals, the casual yet hardcore style of controls, a diverse set of characters that weren't clones and yet spanned the entire Dragon Ball franchise, including the recent Dragon Ball Super series, it all added up. And thanks to the DLC that's come out since the launch in January, the game continues to get bigger, with two more being confirmed for August.
The original forms of adult Goku and Vegeta are coming to the game, straight from the Saiyan Saga that spawned them. And true to form, each of these characters both look and play differently than their other forms within FighterZ. Two new character trailers were released to help prove this. Goku's basic form relies on his martial arts training, as well as his use of the Kamehameha and Kaio-Ken abilities to give him the boost he needs. Plus, he uses the Super Spirit Bomb, which you don't see in other versions of the character.
Vegeta, on the other hand, looks exactly like he did in the Saiyan Saga, complete with his full Saiyan battle armor (shoulder pads included), as well as his more straight up hairstyle, and the return of his tail, which is wrapped around his waist as it should be. Meanwhile, he uses classic techniques like the Galick Gun, and the Galaxy Breaker. You'll also see a more cocky attitude with Vegeta, which is perfectly suited to where he is in the timeline he comes from.
Both of these characters are set to arrive this August, and you can either buy them individually or, if you have the Season Pass for Dragon Ball FighterZ, you'll get them for free.
Speaking of August, the first weekend of the month will mark the arrival of EVO 2018, of which Dragon Ball FighterZ is going to be a part of. As is a tradition with the show, the team at EVO send out a survey to gamers and players to see which game is the one they're most interested in seeing/playing at the event. And to the surprise of many, Dragon Ball FighterZ has come out on top. It even beat out Super Smash Bros (both Melee and Wii U), Tekken 7, and reigning champion Street Fighter V, which just goes to show how popular this game has become since it was announced last year, and since it arrived in this one.
Many were surprised when both FighterZ and BlazBlue: Cross Tag Battle were announced for EVO despite being very new titles, or not even having come out yet. But when it comes to the fighting game community, they know what they want, and they wanted them both at EVO, and when it comes to FighterZ, they wanted it more than any other title. EVO 2018 arrives August 3rd-5th.