---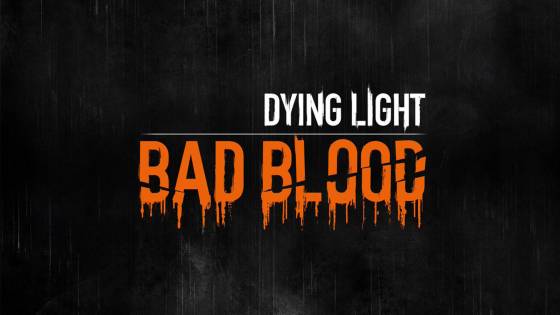 As we discovered at Microsoft's E3 2018 press conference this past June, Dying Light 2 is now in the works over at Techland. It will serve as a sequel to 2015's open-world parkour zombie shooter: Dying Light. While that game has been out for that long, Techland promised a while back that it would eventually receive a standalone multiplayer expansion. Now, the time has come for us to see just what that's all about. Right on the cusp of Gamescom, Techland has chosen to put out a lot of key information surrounding this expansion, which will be called Dying Light: Bad Blood. Read on for all of the juicy (and gory) details.
Dying Light: Bad Blood is going to be a sort of battle royale-esque multiplayer game, though not quite the same as traditional battle royale. The focus in Bad Blood matches is to be the last one to make it to the escape helicopter. All the while, you'll have to contend both with other players and Dying Light's frantic zombies. In doing so, this creates a nice and tense blend of both PvP and PvE. One of the key unique features to set Bad Blood apart from its other competitive multiplayer counterparts is the parkour system. As those who played the first game are familiar with, Dying Light allows players to run, jump, vault, and climb around buildings and obstacles in a fashion similar to Mirror's Edge. Players will be able to do this in full throughout Bad Blood, just as they did in Dying Light. This adds a whole different layer of strategy and excitement to the gameplay, especially for fans of such mechanics. The bulk of the gameplay, including the melee combat, is similar to the original game too. Matches will hold a max of 12 players each.
Techland is going about Bad Blood's release in an interesting way, providing three different key releases: A set of global playtests, Early Access, and the full release. Those who managed to sign up this past Spring will potentially be chosen as part of the first pool of global playtesters, and that first phase will take place from August 25th-26th. The rest who signed up will get to participate in phase two, which will take place on September 1st-2nd. It's important to note that sign-ups are open on Bad Blood's official website, but only until August 22nd. If you want to participate, make sure to sign up before then. Once the date hits, play keys will be distributed to everyone eligible via email. Most enticingly, progress made in this playtest will be transferred over to the Early Access release, so get playing!
Dying Light: Bad Blood will officially enter Early Access via Steam sometime in September. This Early Access release will be PC exclusive, cost $20, and will likely run for about three months or so. The $20 spent on this earns you the game's Founder's Pack, which comes with in-game currency and items. As for the actual full release of the game, that's a different story. Once Bad Blood exits Early Access, it will be available free-to-play on PlayStation 4 and Xbox One, alongside PC. If you'd rather not spend the money to get in on the Early Access, then you could simply wait till the free release instead. That's everything Techland had to share, which you can view on the game's website. Dying Light 2 is still chugging along through its development, but when it releases, it will also be available for PlayStation 4, Xbox One, and Windows PC. As showcased at E3, Dying Light 2 will feature a world that changes based on your choices. You can watch the full E3 gameplay trailer for that just below here!