---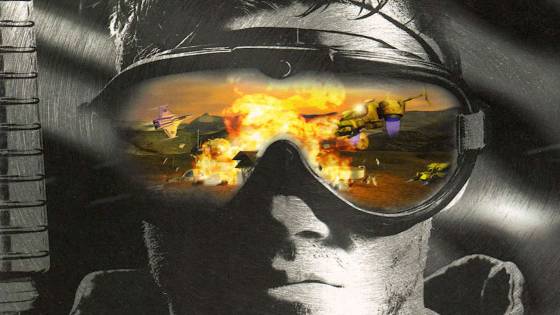 About a month ago today, EA revealed that they were planning a return to Command & Conquer for the PC crowd it originated on, igniting fan hopes for a proper return to the series in some fashion. A lot of this came about due to the negative reception behind Command & Conquer: Rivals, a spinoff mobile title that EA announced during their E3 2018 conference. A month has passed, plans have been made, and EA is ready to talk shop. In a posting both on their official website and Reddit community, EA confirmed that they're going to put out 4K remasters for both the original Command & Conquer (Tiberian Dawn) and C&C: Red Alert. As they put it: "we are going back to the beginning." Tiberian Dawn and Red Alert were the first two games that kicked off the series, and a fresh coat of paint is long overdue.
If you have any worries about these remasters not staying true to the originals, take heart. EA was pleased to make another announcement, revealing that they'll be teaming up with developer Petroglyph Games for help on the projects. This is huge, as Petroglyph Games was founded by many of the employees who worked on the original Command & Conquer titles. They went on to found the company soon after EA axed the original studio, Westwood, in the early 2000s. Since starting, Petroglyph has gone on to be responsible for other games in the strategy genre, such as Star Wars: Empire at War and Grey Goo. Due to EA's team-up with them, the remasters will have Command & Conquer's lead programmer, audio director, and co-creator all pitching in. Thankfully, EA was quick to assure everyone that the remasters will not feature microtransactions of any kind, something they've been keen to mention with most reveals these days after the controversy surrounding Star Wars Battlefront 2.
The content included doesn't stop at just those two games, however. Once the remasters release, they'll come with the expansions that got added to them over time back in the day; the Covert Ops, Counterstrike, and Aftermath expansions to be specific. Best of all, as mentioned, they'll be remastered in 4K. "In addition to the fantastic team at Petroglyph, we will also be partnering with Lemon Sky Studios to help bring these original games to 4K glory," EA stated in the announcement. "Lemon Sky is one of the premier art studios around the world, with a unique specialty in remastering classic RTS titles. After meeting their team and hearing their passion for C&C, we are incredibly lucky to have them team up with Petroglyph to develop the highest quality C&C possible." As the final cherry on top, it was revealed that both remasters will be put out in the form of a singular collection, rather than two separate releases.
With that said, the Command & Conquer remastered collection won't be making its way to our hands any time soon. EA creative director Jim Vessella relayed the information that development hasn't begun yet for either game. While this may seem like sad news, EA is urging fans to help with the creative process for this very reason. With the help of the community and their ideas, they feel everyone can "have every opportunity to help influence how we build this remastered experience." There wasn't any word about console ports for the remastered collection, so as of right now, it seems entirely PC-based. As for Command & Conquer: Rivals, that's set to release on both Android and iOS devices on December 4th here soon. The game involves playing one-on-one matches, with both players racing to be the first to get both missile launches. For the full announcement behind the Command & Conquer remasters, give it a read-through on EA's website.