---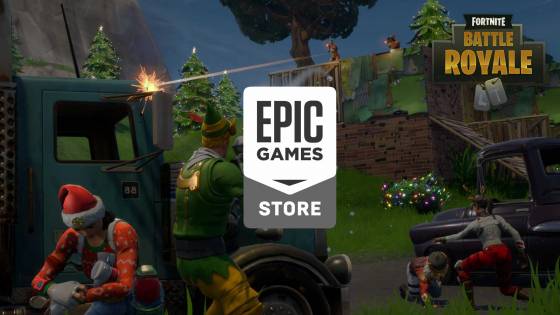 You've probably been hearing a lot about Epic Games in the news this past week. This really kicked off with The Game Awards 2018, where Epic simultaneously announced and loaded up their new online game store: the Epic Games Store. The hot takes from many in the discussion seem to point towards this online store being a possible major competitor against Valve's very own Steam. This is in large part due to Epic's policies with developers, giving them an 88% of game revenue share when publishing on their platform. This is a large cut higher than what Valve offers developers on theirs. Time will tell how this turns out, but it seems Epic isn't done yet. In a post on Unreal Engine's official website, the company announced that they're bringing their entire catalog of cross-platform online services to developers everywhere over the course of 2019. Best of all, it will be completely free.
To put it in more basic terms, take a look at Fortnite, Epic's behemoth of a Battle Royale game. Fortnite has seen explosive popularity since its release, going on to dominate mainstream public attention nowadays. This is helped along by the game's open-ness between platforms. Everyone can play with each other between PC platforms and console platforms, with mobile even being thrown into the mix as well. This was a sticking point for Sony, who refused to budge on allowing the feature until just recently when peer pressure gave way. What Epic is essentially doing is bringing its developer tools used for Fortnite's cross-platform play to the public at large. Once dolled out, developers everywhere will be able to incorporate these features into their own games, leading to a more interconnected online community for all.
Epic details these plans on the posting, providing a 2019 roadmap for what and when they're releasing each key feature. The first biggest release will be cross-platform login, friends, presence, profile, and entitlements for Q2-Q3 of 2019. PC will receive these features first, followed by other platforms later throughout the year. This, along with all other features being released, will be compatible with "all platforms, and all stores". Not only that, they'll also be compatible with all engines too, meaning this won't be constrained to Epic's Unreal Engine or anything like that; Unity is fair game! As Epic puts it, these tools have been "battle-tested" by more than 200 million players on Fortnite at this point, making them reliable tools that any developer can utilize for a more connected game. The company is looking ahead to the future beyond 2019 as well, specifically for things like user-generated content and anti-cheat.
This is all pretty big news for developers big and small, especially in regards to how open and accessible these tools will be. Epic has confirmed that compatible platforms will be as follows: Windows PC, Mac OS, PlayStation 4, Xbox One, Nintendo Switch, Android, and iOS. Naturally, those are all the platforms that Fortnite is available on as well. Once these tools have all been released throughout 2019, we're likely going to be looking at a more cross-play friendly industry, which is good news for everyone. This, along with the introduction of the Epic Games Store, has only increased suspicions that Epic might be taking on Valve. The Epic Games Store has already secured a variety of semi-curated games, including an Early Access version of Supergiant's newest joint: Hades. Make sure to head over to Epic's full post to read the details behind what they're releasing and what it will involve. Alternatively, check out their store to see if its of interest to you for PC gaming.