---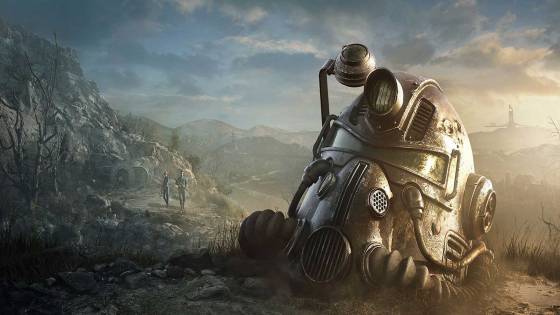 QuakeCon 2018 has been a heck of a time for the Bethesda community, especially since it served as a backdrop for some very exciting game reveals and discussions. Fallout 76 naturally had a large presence at the event, which is something game director Todd Howard and others had promised us to look forward to. Now that the fallout has settled, so to speak, there are a bunch of new gameplay details that were revealed and talked about. There will be some familiar features making a return, but with a new coat of paint. And, of course, due to Fallout 76 being an entirely online game, new gameplay adjustments have been added for that as well.
But first, let's look at the character creation side of things. As anyone who's played other Fallout games knows, you're tasked with creating your character at the start of each game. Your character can be built around a specific playstyle (a melee fighter, a thief, good with guns, etc), and you determine this by assigning points to your SPECIAL attributes. SPECIAL indeed makes a return in Fallout 76, but this time it's in the form of cards. Perks also return, following a similar card-based aesthetic. As you level up in Fallout 76, you unlock more Perk cards with their own unique abilities and point boosts. You can use these cards as long as your SPECIAL attributes meet the requirement for it. Each level up nets you a new Perk card, but you can get randomized Perk card packs every four levels; these typically have more unexpected rewards. Each card can be leveled up, boosting its effects, and your Perks can be shared with your teammates. There are hundreds of cards to gain, so get collecting!
Now, how about the online multiplayer gameplay? As Howard was quick to assure during the game's E3 reveal, you can play it all solo if you would prefer. That said, Fallout 76 features an open, online world, and other players can fight you or vice versa. Bethesda has decided to implement a system that prevents players from abusing this power: Bounties. When a player kills another, they become a wanted murderer with a certain cap bounty over them. Other players will be able to see them, as they'll be marked and shown on the mini-map. The cap bounty is calculated by the killing player's total amount of caps they have on hand. The amount of caps rewarded can be increased if you go back to kill the player who killed you, in a revenge styled fashion. Marked players have no advantages in these scenarios, so don't use power willy-nilly. The online fun also extends to the planned mod support for the game, but Howard specified that mods will only be present in private servers. Because of its online nature, this move was a necessary one.
That's all the big news that came out of the event, but if you want to watch it in full, the entire thing is viewable down below! Now that the game is only a few months away, we're starting to get a clearer picture of how it will operate. Fallout 76 will be leaving the vault on November 14th for PlayStation 4, Xbox One, and Windows PC. It was recently revealed that the game will not be available on Steam, but rather, must be downloaded and launched through Bethesda.net. A beta will be taking place sometime in October. According to Bethesda, this beta will be the full game, and progress in it will carry over to the actual release version. Finally, for you collectors out there, don't forget that the game has a Power Armor Edition that comes with a wearable helmet. Combine that with Fallout 4's wearable Pip-Boy edition, and you'll start looking like a fully fledged Fallout character at this rate!