---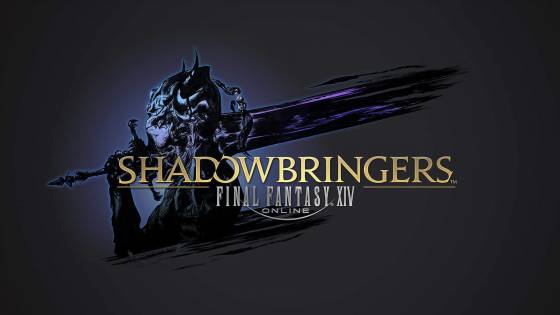 Square Enix has been active lately with the Final Fantasy news… both good and bad. Recent announcements from the company have confirmed that the FFVII Remake is progressing nicely, the Compilation of FFVII may join it in some way, and that most of FFXV's final DLC has been canceled due to the director leaving. Plenty of ups and downs, to be sure, but the hype train keeps on chugging for Final Fantasy XIV fans. The ever-thriving MMORPG has received two huge expansions to date, both of which added heaps of new content and shook up the gameplay in exciting ways. Now, the time has come for the game's third expansion: Shadowbringers. Square Enix took to the stage at the recent Final Fantasy XIV Fan Festival held in Las Vegas this past weekend, and director Naoki Yoshida provided all of the juicy details. Expect to see a lot of fan-favorite themes to make a comeback.
Shadowbringers will finally put Final Fantasy XIV to version 5.0, and it's bringing with it a lot more to the game's ongoing storyline. Once launched, players will be able to take on the Garlean Empire and other new threats as "they become Warriors of Darkness", rather than Warriors of Light. The expected changes like raised level caps and new classes are here, but there will even be a new playable race entering the fray. Many fans have speculated what this race might be, but strong hinting from Square Enix seems to suggest the bunny-like Viera, of FFXII fame. It's certainly a race that has long been requested by everyone up till now. In addition to this, Shadowbringers is introducing a new NPC "Trust" system, which will let NPCs from dungeons travel along with you outside of them as companions. More details behind this aren't known at this time, but it sounds like an interesting feature, especially for those who may prefer to play the game solo.
Things are getting more interesting for those who play with friends too, however! The massive update will also see new options for users to play in servers from other regions around the world, a feature that had previously been unavailable. Last but not least is the addition of a bizarre and unique new class, one that takes inspiration from its namesake of past Final Fantasy titles: The Blue Mage. Rather than coming with Shadowbringers, this class will be added as a free update to the game sometime before the expansion's launch and will be limited to a select group of players. To qualify, you have to meet three conditions: Own A Realm Reborn, reach level 50 as a Disciple of War or Magic and complete the 2.0 main scenario. These odd qualifications, and other limits like a starting level cap of 50, come about due to the class's unique playstyle separate from other ones. Those who've played past FF games will know exactly what the Blue Mages do: Copy abilities and magic from other monsters and foes as they defeat them.
There's plenty more to look forward to, like new dungeons, new zones, and new Beast Tribes. For all of the information mentioned here and more, make sure to check out the official website for FFXIV's Shadowbringers expansion. The only date Square Enix could provide for its release was a window of early summer 2019, so expect it to hit around then. Additions like the Blue Mage will keep us sated until then. If you want to play FFXIV for yourself, it's available on Windows PC, Mac OS, PlayStation 4, and PlayStation 3. Just keep in mind that you'll need a working Internet connection to play, due to its MMORPG nature. Square Enix also handily provided a teaser trailer for the new expansion, all rendered in glorious CG, which you can feast your eyes on down below.