---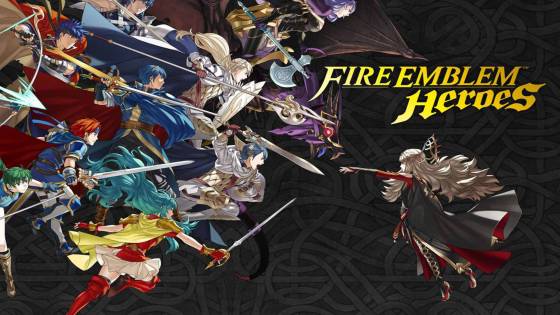 Nintendo has been working for years to try and build up their brand in significant ways. Especially given the commercial failure of the Wii U and the somewhat waning popularity of the Nintendo 3DS. Their decision came to be that they wanted to put their beloved library of titles on mobile devices. This was called the "Mobile Initiative", and it started out with Pokemon GO, although technically that wasn't made by Nintendo, but rather, Niantic. The first official game was Super Mario Run, but that one ran into issues with cost and replayability. Then came Fire Emblem Heroes, and everything soon changed.
For despite being a "new AAA" franchise (despite decades of life between the United States and Japan), Fire Emblem Heroes was a major hit and launch, and it continued to grow in its fanbase, downloads, and profits as each month passed. So much that just in the month of September 2018, Fire Emblem Heroes grossed $16.8 million dollars in profit. That's an astounding amount for this game and this franchise. It should be noted that the only way to spend money in the game is via Orbs to summon other Fire Emblem characters, and getting certain deals or items. But mainly, most people lay down money to try and summon their favorite Fire Emblem characters.
While not exactly surprising, it needs to be said that a major reason for this $16.8 million dollar September was because of Japan. The land of the rising sun has always had a special connection with Fire Emblem, and Heroes seems to be amplifying that. For in September, Japan was responsible for $9.1 million dollars of that profit. That's about 55% of the total all told. Granted, that still means that between the US, UK, and other countries they contributed $7.7 million, but still, Japan did a lot. Japan also helped grow their fanbase for Fire Emblem Heroes, for comparing August to September saw a rise of 37% in terms of downloads.
At present, Fire Emblem Heroes has now grossed an incredible $437 million dollars since it was launched in February of 2017. Which means that in just about 20 months it made that large amount of money. This is by and large the biggest profit that Nintendo has made on the mobile games they personally developed. Super Mario Run is No.2, then Animal Crossing Pocket Camp, and then the new game Dragalia Lost.
So what sets Fire Emblem Heroes apart from the rest? Well, it honestly boils down to content. Intelligent Systems (the team behind Heroes AND the Fire Emblem franchise as a whole) has been making sure that every single month is filled with some form of content. Whether it be new chapters in their original story (both main and sidequests), or various other modes to do battle in like the Voting Gauntlet, Tap Battles, Grand Conquests, and the Tempest Trials, there's a lot to do. Not to mention that every month brings in old and new characters to be summoned via Orbs.
No doubt Nintendo is hoping that the success of Heroes leads to the eventual success of the next Fire Emblem game when it comes out on Nintendo Switch next year.