---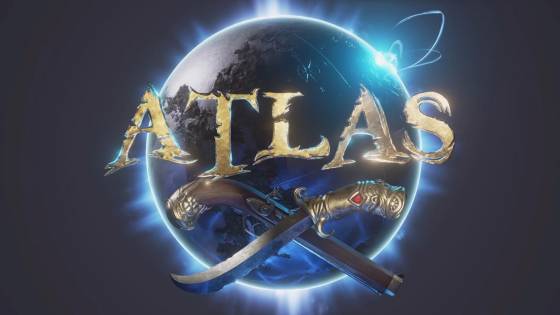 The weather's been stormy for Studio Wildcard, the developers of the recently released pirate-themed MMO Atlas. The game was unveiled with an early access launch date at The Game Awards this past month, and many cited its similarities to Rare's Xbox One hit Sea of Thieves. The launch kicked off, but sadly not without a hitch. As quite a few have reported, Atlas's opening days were wrought with bugs aplenty, including server and connection issues all across the board. To make matters worse, Studio Wildcard had been completely silent about the complaints. The good news is that they've finally made a statement about it all, and brought the first wave of bug fixes and patches with them. The post was made just the other day on the game's Steam page, and goes into explanations on why everything has been happening the way it has.
"You could say that we were off to a stormy start!" the post reads. "The initial influx of players wanting to set sail immediately was (predictably in hindsight) larger than we anticipated and our systems got crushed until we tuned the new technical systems to handle it. We have been incredibly humbled and excited by the number of seafaring Pathfinders wanting to dive into the ATLAS." Despite everything, the team assures that daily patches and fixes will be dolled out for the game as it continues sailing forward. A big focus for them will be the widespread server stability issues that many were experiencing. This much can be seen in the newest patch for Atlas, which specifically tackles the issue by bringing with it a new version of the server. "Our number one priority at the moment is tackling the stability, connection, and data issues, and we will make significant progress over the coming days ahead."
All of this has sort of become par for the course when it comes to early access launches, especially if said early access game utilizes online connectivity in any way. Even multiplayer games that aren't early access have ended up releasing to a bunch of problems; such is the nature of maintaining servers and online play with others. Atlas is an MMO set in a world run by pirates, and you take the position of one such pirate yourself. The game could be described as a pirate simulator, and the comparisons to Sea of Thieves are apt ones. You can command your own crew and build your own ship, customizing it as you see fit. Character progression is also done through skill trees that prioritize different playstyles. The team at Studio Wildcard clearly has a lot of passion in their game, and that's partly why there was some radio silence following its launch. According to them, this was due to them being pinned down in a "development bunker". Times were intense, and not much was spared for communication. "Hunkered down in our development bunker 24/7 subsisting on Red Bulls and stale pizza, it's easy to lose sight of the big picture," the post concludes, "which ought to start and end with communication to the players."
Hopefully with time and more polish, Atlas can become something better than its initial launch has set it out to be. The game is available on Windows PC via Steam, and is currently being sold on said marketplace for a discounted price thanks to the huge wave of winter sales. If you're curious about it, make sure to go give the page a look and see if it's for you. Alternatively, you could read the developer's patch notes post and see what all has changed. As they said, the updates and fixes will be daily rollouts for Atlas, so an upward swing to all of those negative Steam reviews would be good to see. Since the game is in early access right now, it will eventually have a full release, and hopefully that means a move to other platforms too. Studio Wildcard's previous game, Ark: Survival Evolved, recently got a Nintendo Switch port. This adds to the game's big amount of platform availability, already seen on Windows PC, Mac OS, Linux, PlayStation 4, and Xbox One.