---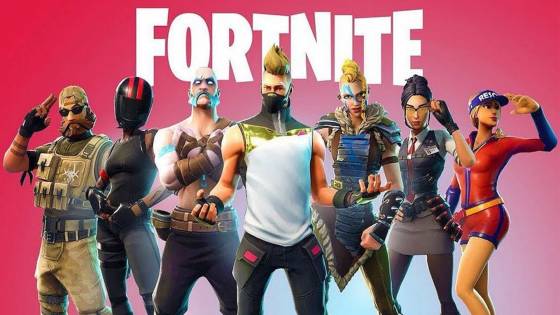 Fortnite is easily one of the most popular games in the world right now, which is certainly something no one would have thought possible last year. The title from Epic Games has made the rounds, and even got onto several systems, and is now doing consistently well every single month. One of the reasons is the constant stream of content that is flowing out of it, including hordes of cosmetic items that truly help prove the games fun and individuality elements. With Season 5 now out, the team isn't getting nice, no, they're getting Norse. You know...they're going Vikings?
This was revealed on the official Fortnite Twitter feed, where it showed off some of the Viking garb that you can wield and wear. First up is the outfit, which is called Magnus. This outfit truly makes you look like a Viking, complete with armor, horned helmet, and very epic beard. As if that wasn't enough, there's a new tool for harvesting that you can use called the Forbearer, which is a word used in Norse mythology a lot.
If you're looking to purchase the items be aware, the Magnus outfit is 2000 V-Bucks, as it's been deemed a legendary item. Meanwhile, Forbearer is only a rare item, so it'll only cost you 800 V-Bucks. Keeping with the Norse style, there's also a female Viking outfit available for 1200 V-Bucks, and a very special outfit called "Ragnarok", which in Norse mythology is the event that is set to end the word, and it's the Level 100 reward for the season. So you'll definitely have to earn that one.
Other items and skins available in this weeks store include Arctic Assassin and Absolute Zero outfits, the Wiggle and Click emotes, a Stealth glider and the Pink Flamingo harvesting tool.
It will be curious to see if Fortnite continues with the Norse outfits, perhaps even going into other pantheons and such after a season or two. And, of course, with Norse mythology comes the opportunity to model some armor and weapons after legendary characters Thor, Odin, Loki, Baldur, and more. Some might even speculate that Marvel could do another crossover where players get to play as these Norse gods. But again, that's just speculation. Though the ability to wield Mjolnir and absolutely decimate people in Fortnite would no doubt be appealing to many gamers.
All that aside, Fortnite seems to be prospering under Season 5's new items and skins and modes. However, there have been some drawbacks. Mainly, Fornite's Summer Skirmish event has been met with many problems. The event brought together some of the best players in the game to fight for a $250,000 prize pool. However, as the tournament began, and players went to watch their favorites try and win, the matches ended up with a lot of lag. Fortnite was able to determine a winner, and they promised to fix these issues going forth.
Still, between the new modes, events, skins, and more, it's clear that Epic Games has many plans for its title, and more will come as time goes on. Fortnite is available to play on PlayStation 4, Xbox One, PC, and most recently on the Nintendo Switch.
Conquer the storm with the new Magnus Outfit and Norse Gear.

Available in the Item Shop now! pic.twitter.com/7k9fEe0bOP