---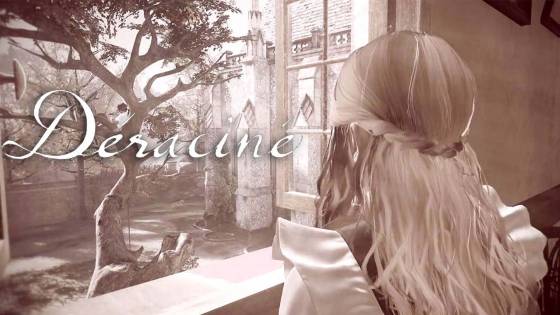 November is a mere turn around the corner away now, and with it comes the releases of some exciting new games across all platforms. One such game is Déraciné, From Software and Japan Studio's upcoming PlayStation VR title. We've seen brief snippets of it in action at E3 and other events, but what it's all about has remained a little unclear. Thankfully, this has all been cleared up in a recent post to the PlayStation Blog by Déraciné producer Masaaki Yamagiwa. The post, entitled 'The Story Behind PS VR's Déraciné', delves into the interesting marriage of plot and gameplay that players will discover as they play. Considering the game's release is only a week away now, the timing couldn't be better.
Déraciné takes place in an old, run-down boarding school. Its occupants include three boys, three girls, and a headmaster who watches over them. You won't be playing as any of these characters though; rather, you'll be playing as a mystical faerie who is trying to learn more about them all. This faerie lives in something called 'the world where time stands still', a realm existing side by side with our own that can't be seen by human beings. Despite this, the faerie can interact with things in the real world in an effort to get the attention of the children at the school. Using its unique powers, it can shift through moments in time and alter them. This will be your primary goal as you play through Déraciné, exploring the children's memories and learning more about them, leading to them learning more about you over time. It's quite laid back and less chaotic in nature compared to From Software's usual games, like the Dark Souls series. Even so, games like Dark Souls and Bloodborne are well regarded for the way they handle lore and background information, something that will serve Déraciné well.
Each memory the faerie explores contains various interactable things, such as written notes/memos, keys to unlock certain areas, and instruments. Using these to explore more starts to shape together the story. The inspiration for this style of story and gameplay, according to director Hidetaka Miyazaki, came from his first experience using VR. As he explains, and as I'm sure some of you can relate, characters in VR can feel both real and disconnected from reality at the same time. It's a weird juxtaposition and a feeling that the developers wanted to explore more. By playing as an outside observer into the lives of these characters, you get to explore ways to deepen connections to characters that feel both real and non-real at the same time. As the post itself puts it: "In that sense, Déraciné is a game that may not have been made if it was not for the VR platform, and shows our take on what a VR game can be."
You'll be able to see for yourself exactly what they mean when Déraciné launches on November 6th, exclusively for PlayStation 4 via PS VR. Pre-orders are available now, and the game costs $29.99. If you decide to pre-order it, you'll receive a dynamic theme for your PS4 dashboard and 6 Déraciné PSN avatars. Due to its nature as a PS VR title, and the way the gameplay utilizes interactability, PlayStation Move controllers will be required to play. If you own a PS VR, you likely already have these, but just keep that in mind. You can view the full story rundown on the PlayStation Blog, or just chill out with the game's mysterious trailer down below. Thankfully, we don't have long to wait to get our hands on Déraciné, and hopefully, it will bolster the quality of the PS VR's catalog even further.