---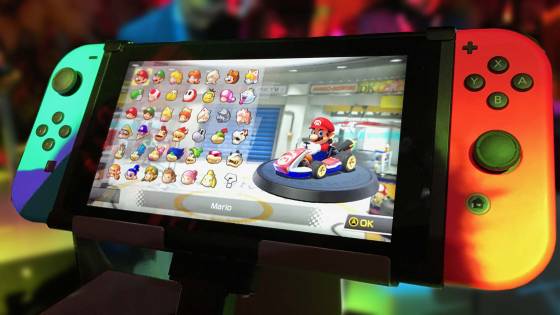 Nintendo Switch has truly reinvented the modern gaming experience, especially for the lapsed gamers, who once again —thanks to the hybrid gameplay model of the console — have joined the ranks to save Princess Peach, and find their long-dormant love of games reinvigorated.
It's a console designed for all ages and for all settings.
However, Nintendo Switch also has some flaws.
Its battery life only lasts for three to five hours which can seriously hamper your gaming experience if you're traveling with the joy-cons. Not to mention, its screen can get easily scratched if not handled carefully. The console also has a limited amount of built-in storage space which can be a problem for gamers who like to play multiple games simultaneously.
In short, the Switch is great, but it isn't perfect.
That doesn't mean you cannot make it perfect.
Below, we've compiled a list of accessories that can improve your Nintendo switch experience.
And the best part is, all these accessories cost under $49.99!
This power adapter will keep your Switch juiced up while you're on your travels or at the office. Simply connect it with your console and plug it in a 120-volt outlet, and it will recharge the device in a few minutes.
It's price? Only $28.99.
But what if you're on a transatlantic flight and there's no 120-volt supply to recharge your dying Switch?
For such situations, you can use Aukey USB Power Bank. It's exclusively designed for Nintendo Switch, so you don't have to worry about power ratings either.
How much does it cost?
It cost $49.99.
Keep the screen of your Switch protected from accidental drops and traveling scratches with AmFilm's tempered glass screen protector. The protector sits perfectly on a Switch screen and provides natural, ultra-clear viewing experience.
You can buy it from Amazon for $7.49.
Nintendo has recently launched the Switch Online service which allows you to play games online, store game data on company-supported cloud and avail exclusive discount offers.
You can subscribe to the service for as low as $3.99 and take your Switch experience to a next level.
Do you find buttons on your Joy Con too small?
Switch to Nintendo Switch HORIPAD, an officially licensed wired controller for Nintendo Switch.
It costs only $19.99.
So which accessory will you be investing in?
Interested in more tips?
Check out our Nintendo Switch section!