---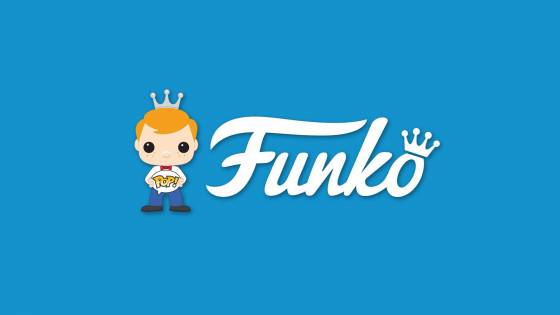 There are many things that have contributed to Pokemon's success all over the world. The RPG franchise has made a name for itself as one of the best RPG series ever. But more than that, the animes and movies have helped show the world of Pokemon in a different way for 20 years now, and nearly a thousand episodes. And that's not including the 15+ movies it's had over the years. There's also a manga that is out that gives yet another take on the franchise. But arguably best of all for the series is the toy market.
Pokemon toys sell everywhere in the world. Sometimes it's simple plushies of the characters, other times it is Pokeballs with mini Pokemon figures in them. And there's plenty of accessories for the games that come out that sell well too, like with the Pokemon GO watch. But recently, it was revealed that to coincide with the release of Pokemon Let's Go Pikachu and Eevee, Funko would be releasing the first ever Pop figure for the franchise. And not surprisingly, it would be of the star of the franchise, Pikachu. But though many are eager to get it (and it's apparently going to be exclusive to Target when it releases), many are wondering why Funko is stopping there. Why not start to make a whole line of Pokemon Funko Pops? Well, if a Twitter conversation is to be believed, they just might be up for that.
After the announcement, a fan made a tweet asking fellow Pokemon players to choose the Top 5 characters (excluding Pikachu obviously) that Funko should consider making Pops off. Funko quoted this tweet and noted that it was a good idea, and indeed asked gamers to fill in their personal top 5.
So, while it's not confirmed, this could mean that Funko is going to let the gamers choose what Pops from the Pokemon franchise come next via adding up the top results in the Top 5 list. Given that there are 7 generations of Pokemon, and it's still growing, that's a lot of options to choose from. However, over time, there are some Pokemon that have stood out.
Great question - your thoughts, trainers? https://t.co/bKD3RHWfWN
One that could be made regardless though is Eevee, as that will be the main character of one of the Let's Go titles. However, in terms of fan votes, it's likely that Charizard will be in the Top 5. Throughout the franchise history, Charizard is revered as one of the best and coolest Pokemon ever made, not to mention the Pokemon was part of Ash's team in the anime, so that will likely boost it to the top of the charts.
Other possible contenders include Blastoise, Mewtwo, Lucario, Decideueye, Blaziken, Gengar, Hawlucha, Greninja, Darkrai, and more. It simply depends on who votes and what their personal preference is. Given that Pokemon is going to be a big part of Nintendo's gaming year with GO, Let's Go, and Pokemon's inclusion in Super Smash Bros Ultimate, it'd be foolish of Funko to not capitalize on the merchandising opportunity that's coming.