---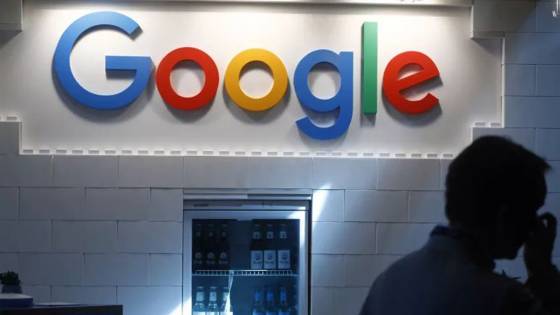 Ongoing stories, hirings, and rumors have been taking place since around the start of this year when it comes to Google. The massive company has been busy working on something of their own for the gaming industry, though what it is remains unknown. What can be surmised from the reports is that it's some sort of new console. The latest news to come out of this mystery is Google hiring PlayStation VR designer Richard Marks, who has been working on hardware for Sony since 1999. He's also the one behind the PlayStation 2's EyeToy, and the PlayStation 3's PlayStation Move, which went on to become a controller for PlayStation VR games. What specifically Marks will be doing over at Google remains unknown, but his hiring is of significance.
The supposed console that Google is working on has been going by the nickname of Project Yeti. There's nary any official information to be found on it, as the company has been pretty tight-lipped, but rumors suggest it will be some sort of streaming device, focused around streaming games exclusively. While these are just rumors, for the time being, they do fit the bill when it comes to recent trends in the gaming industry. E3 saw multiple mentions from big companies about the possibilities of streaming games to consoles, suggesting we're in for a new trend to take place here in the near future. It's not yet known what sort of games Yeti would even support, as well as what developers would support it. With the inclusion of Richard Marks, it's likely to be something pretty high-tech.
Of note are Google's other recent hires over the past year, which have only strengthened rumors on numerous fronts. In January, they hired former Sony head of game research and development Phil Harrison for a vice president position. Xbox Live Arcade creator Greg Canessa was hired, as was Jack Buser, of PlayStation Home fame. Considering the former positions these people held, it sounds like Yeti is going to be very social-focused, which is a point Marks himself was impressed with when it came to PS VR. "There's a lot of different social things going on," said the hardware developer at a 2016 event. "That social experience of being in another place with somebody - there's nothing really else like that. It's one of the most powerful things about VR."
Google did provide a recent statement to the source of the story, GamesBeat, on the topic of Marks' hiring. They mention their ATAP group, which stands for Advanced Technology and Projects; it's the group currently working on Yeti. "ATAP is at the intersection of science and application where our goal is to solve significant problems and close the gap between what if and what is," said Google. "We're super excited about Richard joining the senior team and look forward to his contributions." For the time being, we'll just have to wait and see what happens when it comes to Yeti and Google. Considering how busy they've been the first half of the year alone, more news is likely to follow in the second half. You can view GamesBeat for the full original story!