---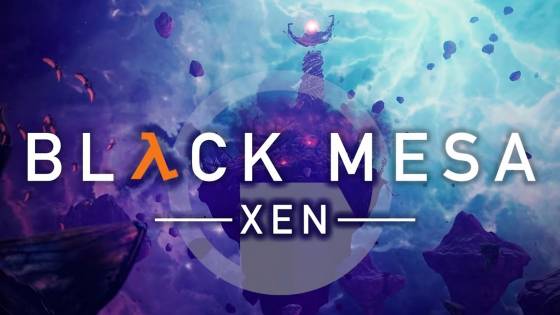 Hard to believe, but yesterday was the original Half Life's 20th anniversary! The famous first-person shooter released to the world on November 19th, 1998, and went on to be regarded as one of the most influential games of all time, especially in the shooter genre. It's Valve's most well-known property and one that fans have built a passionate community around since its inception. One such passionate group comes from the development team at the Crowbar Collective, a group of dedicated Half-Life fans who set about with a noble goal: Remake the first Half-Life with modern day fidelity and graphics (with the name 'Black Mesa'). In a nice twist, Valve has supported the project all these years, which has allowed it to truly thrive and gain a lot of attention. It first released as a free mod in 2012 but entered Steam Early Access in 2015 by way of a public vote. This allowed the team to complete the first half of development, and the game is buyable on Steam to this day in its half-finished state. To commemorate Half Life's 20th birthday, the developers revealed the first-ever footage of the Xen chapter.
This may not sound significant at first, but knowing what's up with Xen helps. In the original Half-Life, silent protagonist Gordon Freeman ends up going through a portal to the Xen alien overworld in order to put a stop to the threat once and for all. This segment of the game was rather short, and a part of it not regarded fondly by fans due to its frustrating platforming sections. Soon into development, the Crowbar Collective revealed that they wanted to tackle Xen differently. Rather than simply remake it exactly as it was, the team has expanded upon it in huge ways, turning it into a six-hour portion of the game rather than a one hour fling. They confirmed that their remade version of Xen consists mostly of entirely new content. And, well, fans couldn't be happier. "Our goal is to release Xen on Steam in Q2 2019," the team said in a Steam post. "This will allow us to finish Xen to a place where the entire product is stable, smooth, and most importantly… fun! We are already happy with the design state of Xen as it stands currently: almost everything is design locked and functioning as intended. We are going to be using the remaining time between now and launch to bring it up to our art and polish standards."
Once the Xen portion of Black Mesa finally launches, that will be it. The rest of Half-Life all lies within that chapter, including the ending, which means Crowbar Collective will set their sights on new projects afterwards. Considering Half-Life 2 will be hitting its 20th birthday in 2024, who knows what might happen? It's heartening to see these Half-Life projects getting completed, especially considering the bitter, unfinished state of the series as a whole. Despite Valve's claims over the years that they were making Half-Life 3, the long-awaited continuation to the cliffhanger-ended Half-Life 2: Episode 2, there's been nothing to show for it. Multiple key writers have since departed from Valve, and their focus nowadays seems to be on Steam, Dota 2, Artifact, and new hardware, with nary a mention of Half-Life anywhere. One of the writers, Mark Laidlaw, even put out a short story that sounds suspiciously similar to the plot of Half-Life 3, just with false character names and terms. Many fans consider this to be as close as we'll get.
Despite that, there's plenty of Half-Life fun to go around within the Steam modding community. It's thanks to them that Black Mesa exists in the first place. If you want to play Black Mesa, it's available on both Windows PC and Linux via Steam for $19.99. Rather than being considered an unfinished project, Crowbar Collective plans to release Black Mesa: Xen as a separate release to Black Mesa. This is due to the drastically long time it's taken to develop, becoming a whole game of itself outside of the scope of the original Xen. We can expect it to release on the same platforms sometime in the first half of 2019. The original Half-Life can be bought and played on Steam as well, in all of its blocky-graphic'd glory. For the full announcement from Crowbar Collective, head to their Steam post, or just get right down to business and watch the Xen trailer below. It's quite stunning in comparison to the original. Happy birthday, Half-Life!