---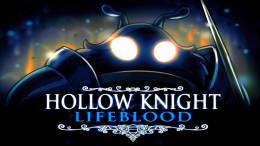 If you haven't picked up Hollow Knight in a while, be sure to load it up soon as a free, automatic update has just been released. This patch, called Lifeblood, augments the base game by including various optimizations and tweaks. During the time that Hollow Knight was in public beta, various abnormalities were called into question, which should now be squandered with the fixes Lifeblood offers. Despite this patch not being included in the DLC updates or being announced with a teaser, it contains a significant amount of changes that will be noticed immediately. Between a new boss, visual additions, and enemy changes, this update represents various months of under-the-hood improvements. The developers over at Team Cherry have specified that players be sure not to conflate this update with the upcoming free Gods & Glory content pack, which is in development, and coming out at a later, unspecified date.
For those who haven't played the base game, Hollow Knight is an atmospheric Metroidvania known for its difficulty and hand-drawn world. Players embark on an epic adventure to a ruined kingdom of insects, where they'll traverse caverns, battle or befriend bugs, and evolve their powers. Hollow Knight utilizes classic side-scrolling action but trims it with a modern touch. The 2D controls are tightly tuned, so dashing, dodging, and slashing always contain a degree of fluidity. The kingdom you come to explore is open and expansive, so you'll be able to choose which paths you take, and which enemies you decide to take on head-first. There are over 130 enemies that range from cute to gross, and 30 bosses that all offer a challenging battle. As you find new areas and continue to forge your artillery, you'll find that the mapping tools are quite intricate. Compasses will need to be purchased, quills will prove to be handy, and pins are often used to enhance the understanding of your horizons, as the landscapes are constantly twisting. Once you have proven your worth and successfully clear the base game, Steel Soul Mode can be unlocked, which contains the ultimate challenge, and makes your first playthrough look more like a piece of cake.
Hollow Knight: Lifeblood welcomes a new boss that contains a music track by Chris Larkin, and is located in an undisclosed area of the game. Another base game boss that the developers choose not to name drop has received a serious upgrade, meaning another new challenge awaits. Custom mapmakers have been implemented, so if you're a cartographer, be sure to use this for added autonomy. The extras menu has been expanded to include more neat finds, so don't forget to check the main menu before jumping right back into the game. Hollow Knight will be fully playable in Japanese and contains additional English voices as well. You'll hear new sound effects in certain areas, so make sure to listen to spot what may be new. Those who own Hollow Knight can test this update out on Windows, Mac OS X, and Linux machines now. There are more free content packs to come, but for now, this patch should certainly keep you busy.