---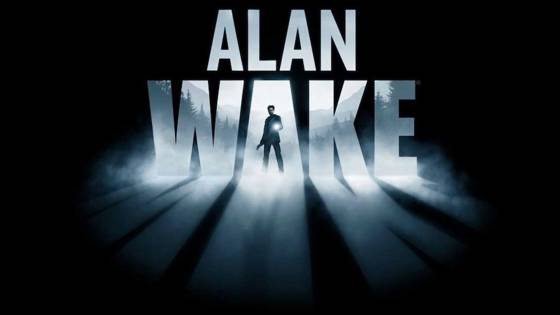 Alan Wake has seen a messy lifecycle over the years since its release, but the series gained a fast cult following with many praising it for its unique blend of horror gameplay and mind-bending Stephen-King-esque story twists. Released back in 2010 exclusively on Xbox 360 (and later making its way to PC), Alan Wake was Remedy Entertainment's attempt to make a different kind of third-person-shooter, the genre the studio is well known for. After its release, the original game received a couple of important DLC chapters to expand upon its ending, alongside a live-action web series and some books. The game later received a pseudo-sequel in the form of Alan Wake's American Nightmare, which was put out on Xbox Live Arcade. Fans have been waiting with bated breath for an official sequel for so long, and now the series is returning! But in the form of a live-action television show.
As reported by Variety, this new live-action TV series is now in development, being helmed by Peter Calloway (of Cloak & Dagger, Legion fame) as the showrunner and writer. Good news is Remedy's very own Sam Lake is also onboard the project as executive producer, a fact many fans will take comfort in since Lake was the chief writer for the original game. Contradiction Films partnered up with Remedy on this project, but currently, there are no studios backing it. The company has assured the public that quite a few studios have already shown interest in the show, but it wasn't specified who. Pitching will begin in October, after which point production can really get underway. Speaking to Variety, Contradiction's Tomas Harlan went into why they feel this project will work so well. "'Alan Wake' was basically a TV series that was put into a game," he stated. "That was Sam's vision. It was influenced by 'The Twilight Zone', 'Secret Window', Hitchcock, 'Northern Exposure', a lot of U.S. television."
And indeed, those of you who played Alan Wake could back this up. The game, despite being a full package, was structured in an episodic format. Each chapter of the game would play out like an episode of a TV show, complete with opening and closing credits and ending music. The atmosphere of the third-person-shooter was dark and oppressive and played around with the idea of fiction meeting reality as in-game author Alan Wake explored the dark woods for answers to his missing wife and newfound amnesia. Remedy fully intended to make the game feel TV-like in nature, and this was later taken to even bigger extremes with the release of their partially live-action game Quantum Break. A lot of the ideas brought about in the since-scrapped sequel for Alan Wake were put into that game.
As far an Alan Wake 2 goes, Sam Lake says there is no news to share. Even so, he "hopes to make it happen when the time is right", stating that it would be a dream of his if Microsoft decided to go forward with it, so don't lose hope just yet. According to Lake, the TV show will be expanding on the lore, world, and characters of Alan Wake more so than the original game did. "The story of the original game is our starting point, the seed which will grow into the bigger story we're exploring in the show," he stated. He couldn't go into whether the show's events will be canon to the games, due to spoilers. For now, the wait begins to see how this all turns out. Remedy's next big game to look out for in the meantime is Control, a bizarre looking action/third-person-shooter that was shown off in a trailer during Sony's E3 2018 press conference. Control will be available on PlayStation 4, Xbox One, and Windows PC when it releases sometime in 2019. Check out Variety's report for the full breakdown of the TV show, which goes deep into the history of Alan Wake and its inspirations for this kind of medium.